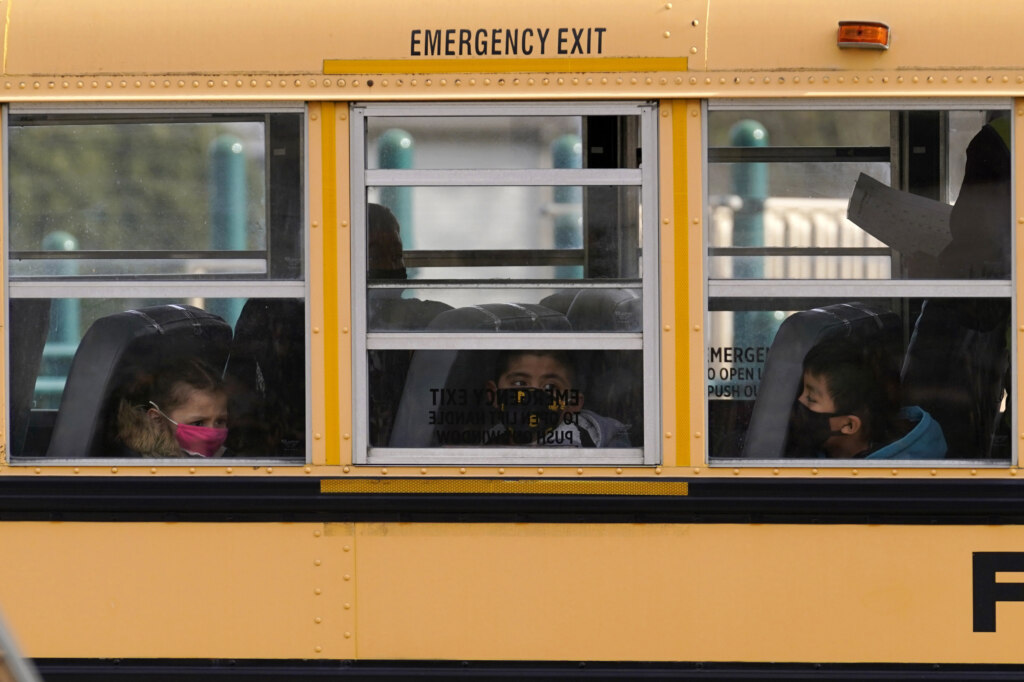 In-person learning will resume in the fall, the Illinois State Board of Education has decided. Whether kids will still be required to wear masks and sit behind plastic shields in the fall remains to be decided.
Illinois' schoolchildren need to be back in class, so the Illinois State Board of Education voted unanimously May 19 to resume full-time, in-person lessons in the fall.
"Although online classes are a far better option than no classes at all, multiple studies show that students learn best when present in-person alongside their teachers, peers and support network," state Superintendent of Education Carmen Ayala wrote. "Now that we have every indication that the pandemic will soon be behind us, we can prepare to return fully to the physical spaces that best provide these conditions."
The state board is making an exception for children under 12 who are too young for the vaccine, but only if they are under a quarantine order.
The entire state is expected to fully reopen by June 11, Gov. J.B. Pritzker has said. On May 17 he relaxed state mask and social distancing rules for those fully vaccinated, aligning his mandates with new U.S. Centers for Disease Control and Prevention guidelines.
Although more colleges are requiring COVID-19 vaccines for students and staff, ISBE "is not currently issuing guidance mandating vaccines," board spokeswoman Jackie Matthews said. The CDC is expected to issue new school guidance in the next few weeks regarding fall school reopening.
For now, the CDC said masks on and shields up should be the norm in schools, regardless of vaccination status.
Mask mandates for vaccinated customers and employees were being dropped quickly by retailers after Pritzker aligned his rules with the CDC's. Masks are no longer required at Costco, CVS, Jewel, Kohl's, Meijer, Schnucks, Target, Trader Joe's and Walmart.
The CDC said fully vaccinated people who are two weeks past their second shot can stop wearing masks and social distancing outdoors and in most indoor settings including workplaces. The only exceptions were on mass transit, homeless shelters, schools, jails and certain other indoor settings where people are crowded together.
The return to normal is welcome as Illinois struggles to recover from the pandemic economic downturn, which hit harder here than most states because Illinois' economy was in worse shape ahead of COVID-19. More than 450,000 idled workers were still collecting unemployment as of May 8.
For more than a year, the lives of Illinois residents have been dictated by a governor who has been allowed to issue disaster declarations 16 times. He's ruled almost entirely by executive order.
As most schoolchildren can tell you, one–person rule is not how government should work.