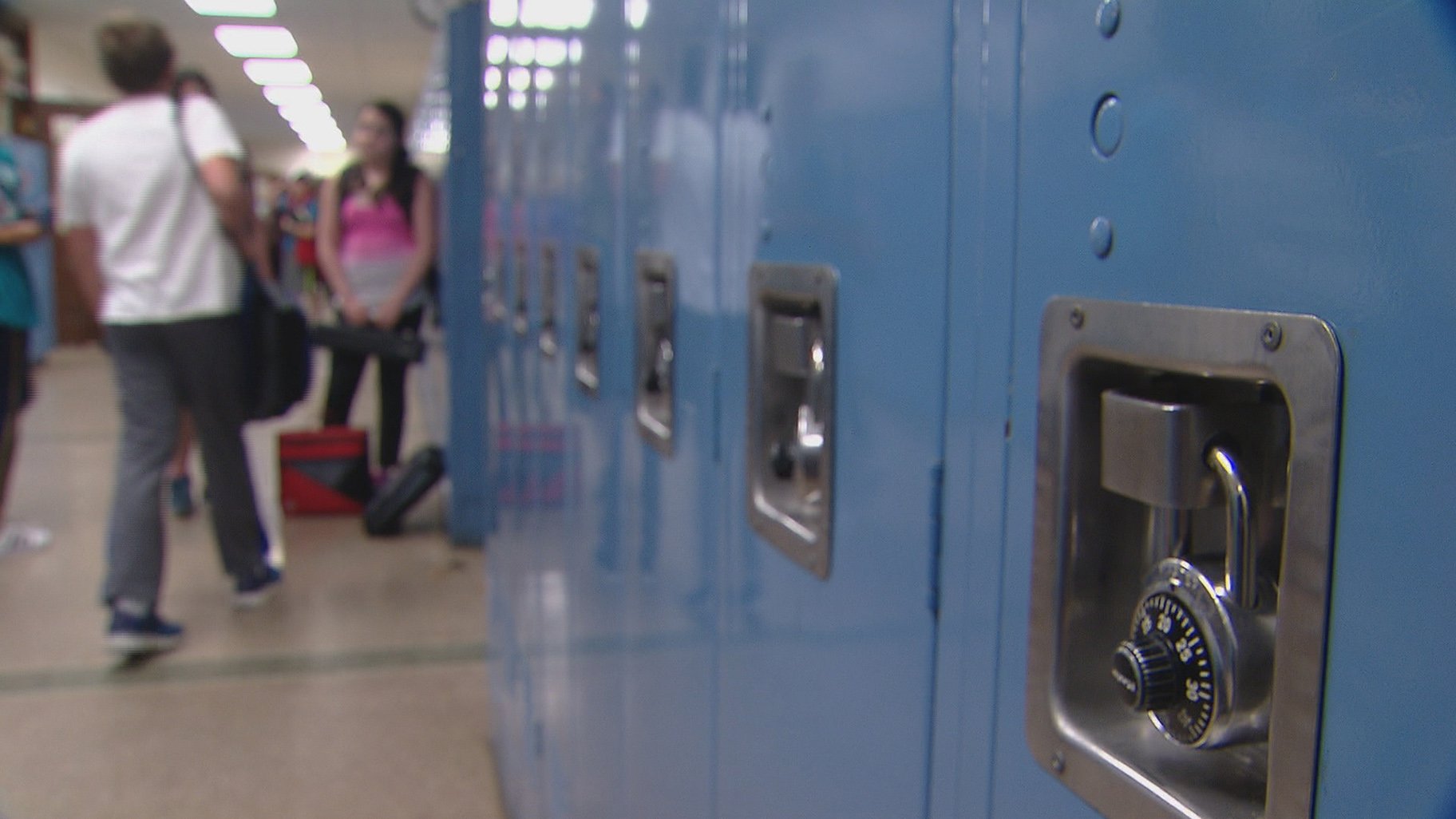 With COVID-19 numbers once again on the rise, the Chicago Teachers Union is asking Chicago Public Schools to delay its target reopening date for high schools by one week in order to allow more time to learn about coronavirus variants and current transmission rates.
CTU President Jesse Sharkey on Wednesday said he wants the school district to push back its high school reopening date from April 19 to at least April 26. High school students have been learning remotely for more than a year due to the COVID-19 pandemic.
"We are asking for the Chicago Public Schools to delay reopening schools by a week, in the first instance, in order to understand what's going on with the dangerous spread of the variant," Sharkey said during a press conference Wednesday morning. "We basically need a better understanding of what's going on right now with the transmission rates."
COVID-19 positivity rates in Chicago dipped below 3% last month, but have since jumped back up above 5%, according to data from the Chicago Department of Public Health. There has been an average of 606 new cases per day over the last week, according to CDPH data, an increase of more than 20% over the previous week.
Sharkey specifically mentioned concerns about the B.1.1.7 COVID-19 variant, which he said is currently "raging" in nearby states like Michigan in Minnesota.
Negotiations between the two sides over a safe plan to bring high schoolers back for in-person learning remain ongoing. The union said it wants CPS to craft a plan to vaccinate high school age students, as well as their coronavirus-vulnerable family members.
Sharkey said the union will have a membership-wide discussion on the current state of those talks on Thursday, and he expects bargaining will continue into the weekend. This comes after contentious negotiations over a safe plan to open elementary schools nearly led to a teachers strike earlier this year.
Leaders from both CPS and the CTU had expressed optimism that the high school reopening talks would go more smoothly, but after weeks of bargaining, an agreement has still not been reached.
Tensions rose last month after CPS announced that April 19 target return date in a letter to families. The union responded by calling that move "more unilateralism from the mayor's handpicked Board of Education."
CPS then released emails to reporters showing that Sharkey had been aware that date would be included in the letter and did not raise any objections to the district.
If a deal can't be reached soon, Sharkey said the union may resort to a "campaign of escalating pressure and actions" that could include teachers refusing to show up for in-person work in schools.
"If it comes to people not being willing to go in, that's not something I can predict in advance, but I will say that I was hoping not to be back here since we were just here a couple months ago, and we hope to be able to get an agreement. But without an agreement, I think that potentially could have an impact on whether or not people who work in the schools are willing to go back."
A CPS spokesperson did not immediately respond to a request for comment Wednesday.
Originally Appeared On: https://news.wttw.com/2021/04/07/teachers-union-asks-cps-push-back-return-date-high-school-students-week