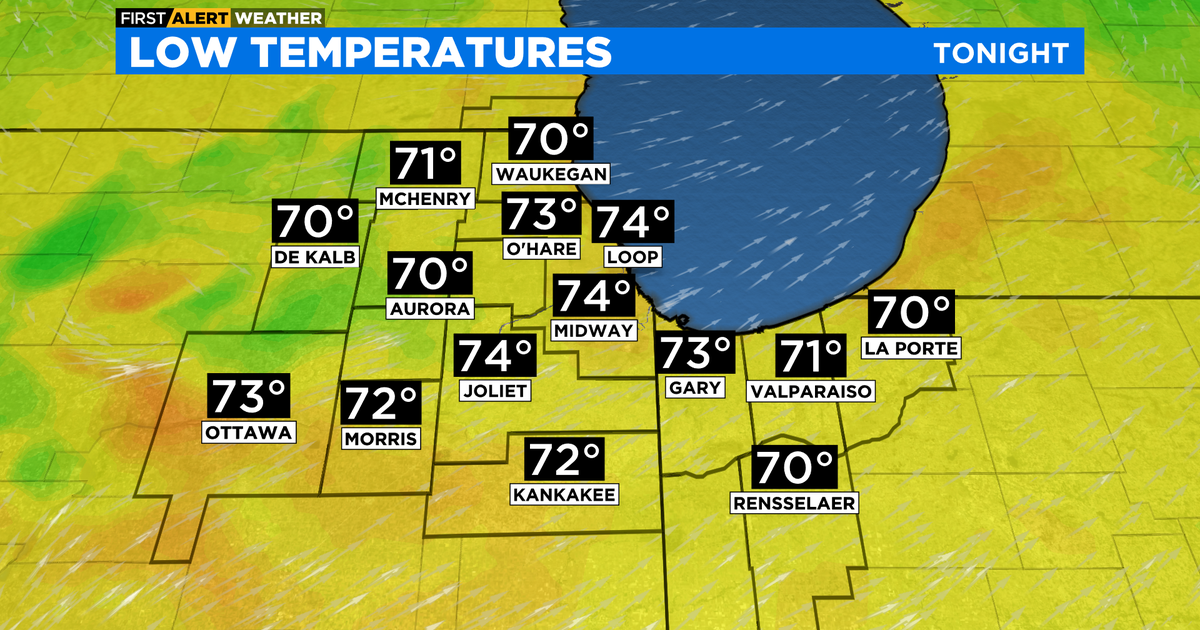 CHICAGO (CBS) — A mild night is ahead with lows in the low to mid 70s.
This follows a round of severe storms that prompted severe thunderstorm warnings one by one from west to east.
A severe thunderstorm watch was also issued for much of the Chicago area, but has since been dropped.
CBS 2
The storms brought gusts up to 60 mph over Downers Grove as of just before 6:30 p.m. Winds of 60 to 65 mph were reported soon afterward near Midway International Airport.
Nickel-sized hail was also reported. Cloud-to-ground lightning was detected near Chicago's Edgewater neighborhood.
Lightning Alert | Cloud-to-ground lightning has been detected near Downtown Chicago. Interactive Radar: https://t.co/EXymeofAJH @cbschicago pic.twitter.com/rbLSWvs8uA
— Albert Ramon (@AlbertRamonTV) September 20, 2022
There was concern that the system could turn tornadic. The storm did produce a funnel cloud in Kane County, CBS 2 Meteorologist Albert Ramon reported. However, no tornado warnings were called.
CBS 2's Kris Habermehl tweeted a photo of some turbulent clouds at the airfield in Schaumburg after Chopper 2 had to land due to the threat of severe weather.
Turbulent cloud base overhead at the airfield as Chopper 2 is made ready to put away. Listen to CBS2's own Mary Kay Kleist to protect yourself & your property. More at https://t.co/vhbRxCcLib pic.twitter.com/CcKOwDHN7Y
— Kris Habermehl (@KrisHabermehl) September 20, 2022
Clouds will increase Wednesday as a front passes over the area. A few showers will be possible. Highs will be in the upper 70s and low 80s.
CBS 2
Much cooler for Thursday and Friday with highs only in the 60s. 
The 70s return this weekend with a chance for showers on Sunday.
TONIGHT: BREEZY & MILD. LOW 73.
WEDNESDAY: SHOWER CHANCE. HIGH 80.
THURSDAY: PARTLY CLOUDY. HIGH 65.
Albert Ramon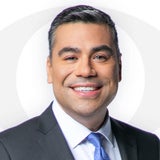 >>>#ad: Don't Miss Today's BEST Amazon Deals!
Originally Appeared Here