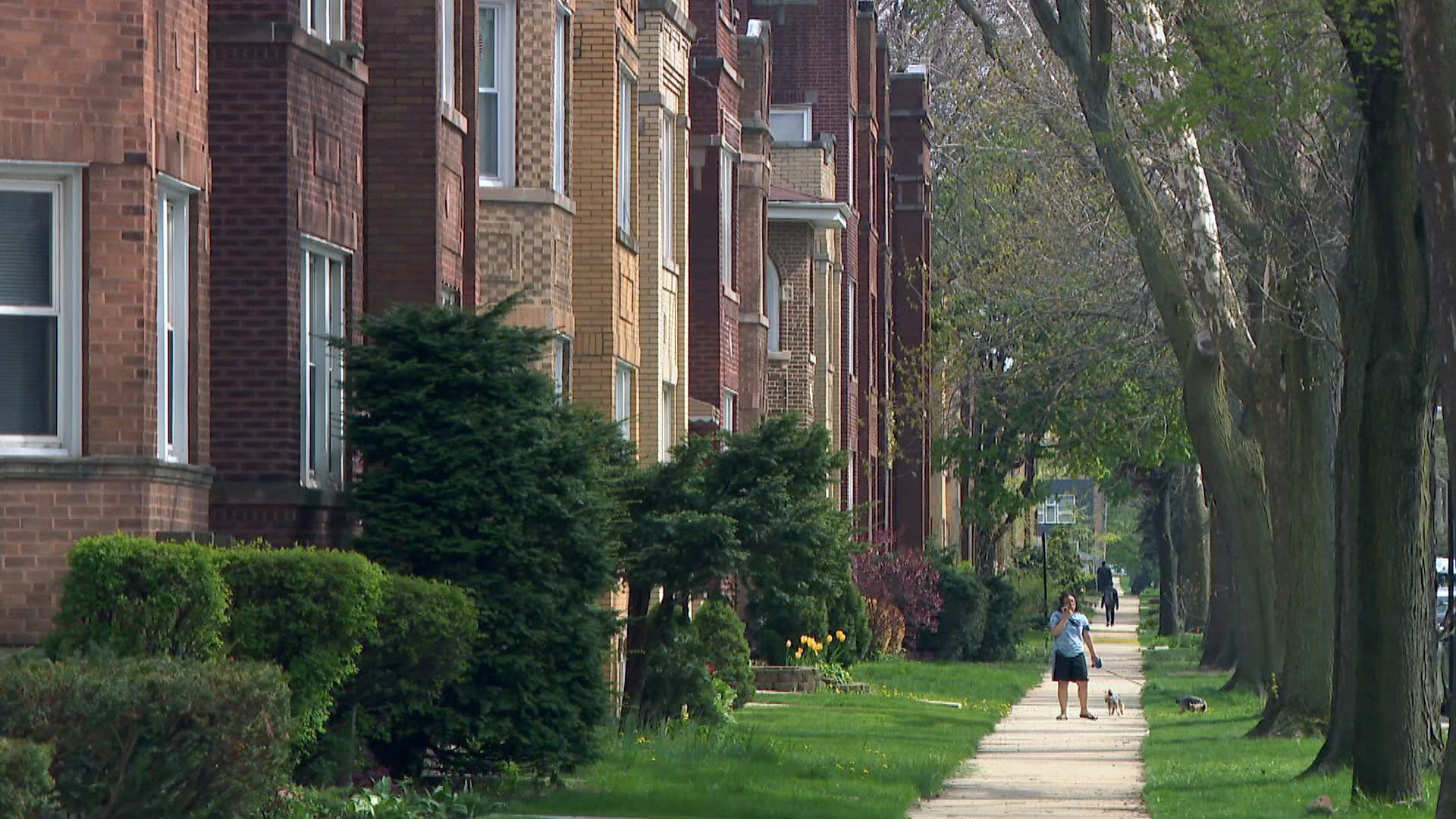 (WTTW News)

Chicagoans struggling to make ends meet because of the COVID-19 pandemic can apply for grants to cover 15 months of missed rental payments starting Monday, officials said.
The relief package signed into law in December by former President Donald Trump will send $80 million Chicago to prevent a tsunami of evictions as the pandemic wanes.
The program administered by the Chicago Department of Housing will provide 15 months of rental assistance to cover past-due rent from the previous 12 months and three additional months for a total of no more than $25,000, officials said.
Chicagoans can also apply for rental assistance from the state.
The state's ban on evictions is set to expire in August, Gov. J.B. Pritzker said. 
In all, state officials plan to send $1.1 billion to Illinois renters and landlords in an effort to prevent evictions. A separate program, which has not yet launched, will offer $400 million in mortgage assistance to homeowners, officials said.
A Chicago law will automatically extend the ban on evictions in the city for an additional two months after the state's ban is lifted, officials said.
More than 83,000 Chicagoans applied for the first round of rental assistance grants from the city in March. However, since the city had just $2 million available, only 2,000 people won a lottery for the $1,000 grants.
A second round of grants offered up to $3,000 to help residents pay their rent or mortgages.
Approximately 21,000 households in Chicago could be evicted from their rental homes once the ban is lifted, according to a forecast released in December by the Lawyers' Committee for Better Housing and the Center for Urban Research & Learning at Loyola University.
A recent survey by the Neighborhood Building Owners Alliance found that Chicago housing providers have not been paid $1 billion in rent since the start of the pandemic in March 2020.
Contact Heather Cherone: @HeatherCherone | (773) 569-1863 | [email protected]