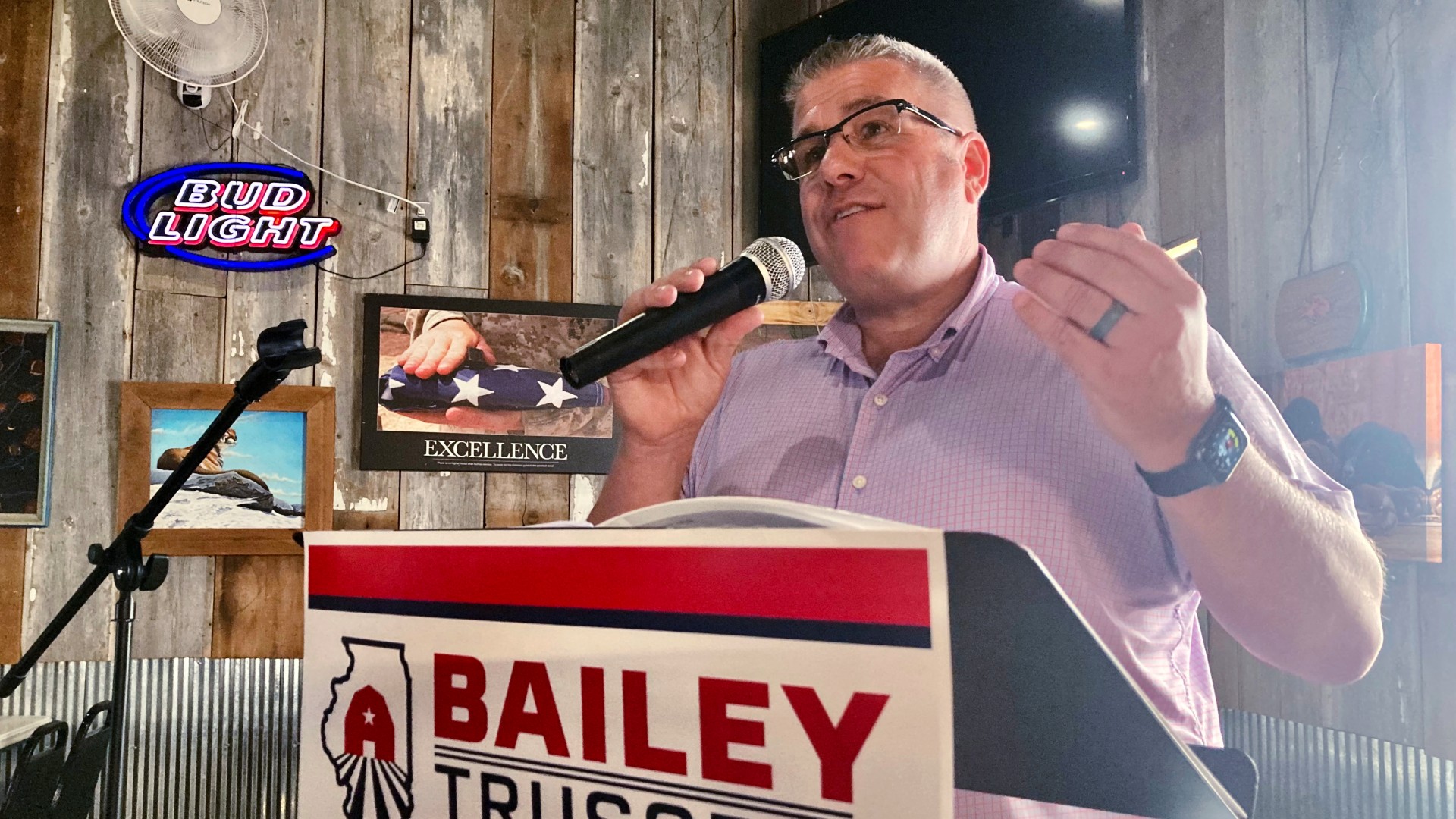 Fresh off an endorsement from former President Donald Trump, downstate farmer and state Sen. Darren Bailey appears to have coasted to a win in the six-way Republican contest for Illinois governor, according to unofficial results.
Bailey faces an uphill battle in November's general election against Gov. J.B. Pritzker who easily captured Democrats' nomination, even as he is getting national mentions as a possible contender for president in 2024.
Bailey leads the field with 54% of the vote, trailing behind are Aurora Mayor Richard Irvin at 18%, Jesse Sullivan at 17%, and Gary Rabine at 7% with about 50% of precints in, according to unofficial totals at of 9 p.m. Rounding out the field is Paul Schimpf and Max Solomon.  
Pritzker, an heir to the Hyatt fortune, spent millions of dollars to boost Bailey in the GOP primary with TV ads and campaign brochures calling Bailey "too conservative" for Illinois, a phrase that helped Bailey's bonafides with the Republican base.
Irvin, who was vying to be the first Black nominee for governor from either major party, had been an early favorite in the race, thanks mostly to $50 million from Citadel hedge fund CEO Ken Griffin, conceded Tuesday night.
The Associated Press contributed. 
>>>#ad: Don't Miss Today's BEST Amazon Deals!
Originally Appeared Here