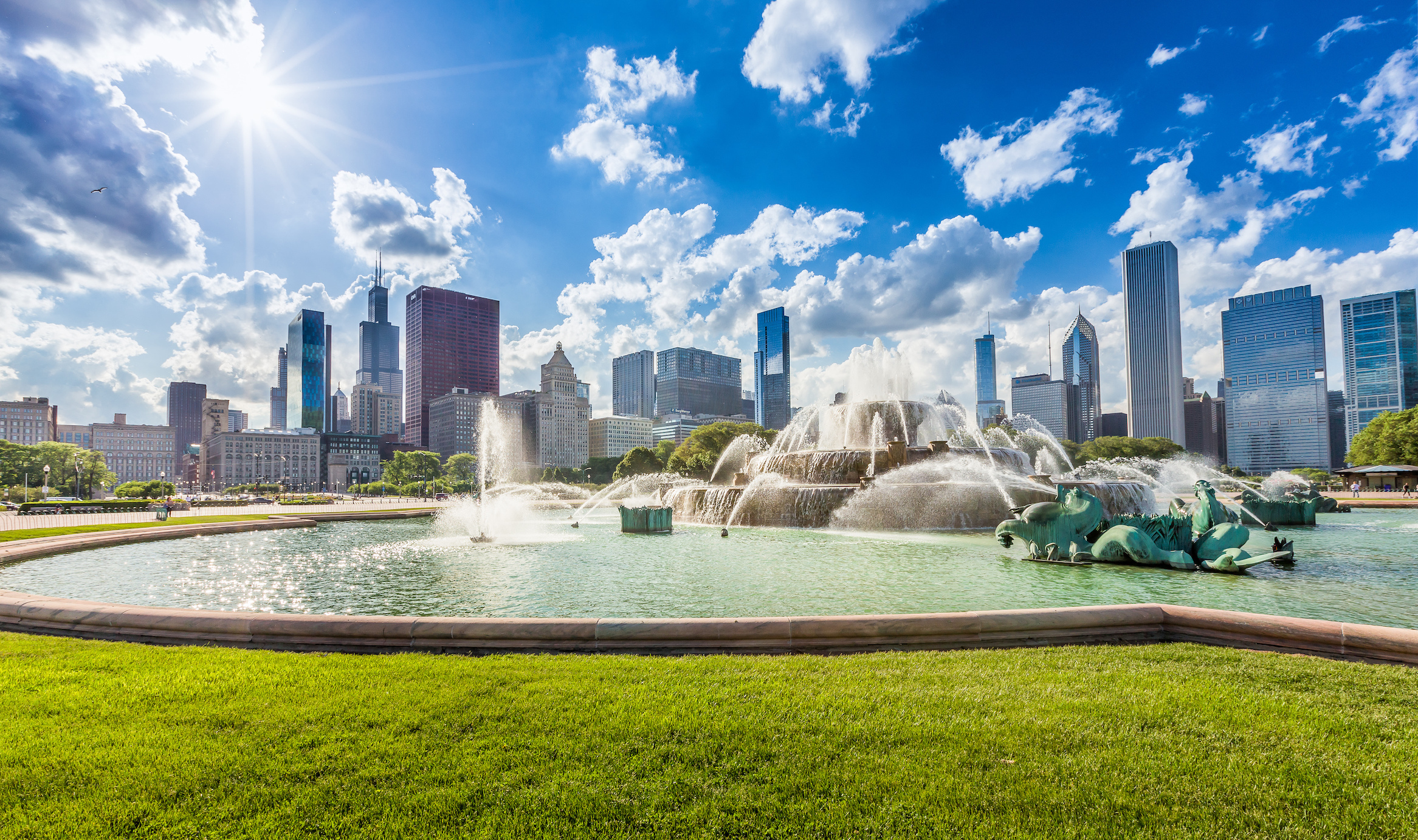 On Thursday, April 29, Mayor Lori Lightfoot announced plans for Open Chicago, a wide-reaching new reopening initiative that includes loosened capacity guidelines at restaurants and spectator events, as well as a revamped roster of outdoor programming. It's arguably the broadest reopening plan issued by the city to date—and some of its core tenets, like a loosened set of Phase Four guidelines, go into effect immediately.
Curious about what to make of the new plan? Here are the most important takeaways.
Many public spaces are now able to increase capacity limits
Effective immediately, a laundry list of industries can open up to more people as part of the city's updated Phase Four guidelines. Like previous capacity guidelines, the new rules generally set a cap based on percentages: Restaurants and bars can operate at 50 percent capacity (or no more than 100 people); meetings and conferences in indoor spaces can operate at 25 percent capacity (or no more than 250 people); spectator and performing arts events can operate at 25 percent capacity; places of worship with large indoor venues can operate at 25 percent capacity; social events like weddings and potlucks can operate at 50 percent (or no more than 50 people for indoor events and 100 people for outdoor events); and flea and farmers markets can operate at 25 percent capacity (or 15 people per 1,000 square feet).
These updated limits have pretty broad implications for city life across Chicago. Fans of stadium sports teams, like the Bulls and the Blackhawks, will be able to return to the United Center in limited numbers, as will theater audiences. Folks can host weddings and other community events in the largest numbers we've seen in more than a year. And large-scale street and music festivals will be able to take place, too—more on that later. 
Fully vaccinated people won't count toward capacity limits at private social events
Planning on attending a wedding anytime soon? If you've got proof of full vaccination (meaning you're 14 days out from your final vaccine dose), you won't count toward the mandated capacity limit for the event, but you'll have to RSVP ahead of time in order to qualify for the exemption. Right now these private events must be held at a licensed business, and business owners are expected to verify guests' vaccination status and keep records as necessary. If COVID-19 caseloads continue to lighten, the city may expand the exemption to other industries in the coming weeks.
Some festivals, like Windy City Smokeout, are returning to Chicago this summer
Street festivals officially have the green light to take place this year, though they'll need to adhere to capacity limits—no more than 15 people per 1,000 square feet. The first major fest to be announced is Windy City Smokeout, the annual barbecue and country music extravaganza at the United Center, which is expected to draw a whopping 12,500 people per day. To attend, you'll need to have proof of vaccination or a negative COVID-19 taken within 72 hours of entry.
Photograph: Morgan Olsen
Shared Streets, outdoor dining and other outdoor programming will be expanded
In an effort to keep people outside—which remains the safest way to socialize and go out—the city announced that it will implement a series of initiatives to encourage outdoor dining and other open air activities. The Shared Streets program will close down streets to car traffic starting with Leland Avenue in Lincoln Square, with plans to expand to other neighborhoods in accordance with community support. Three blocks of State Street in the Loop will be closed to traffic and activated with entertainment, art and food as part of the Sundays on State program, beginning on July 11. You can also expect a bigger-than-ever roster of outdoor events in the coming months, from Night Out in the Parks and movie screenings to new drive-in events at Soldier Field. And outdoor dining options will be plentiful, thanks to a city program funding expanded street seating.
City officials say they hope to move to the "Chicago Bridge Phase" of reopening within weeks
If COVID-19 metrics continue in a positive direction, we may see a further loosening of restrictions as part of the city's Chicago Bridge Phase, which would expand business hours for restaurants and bars and further increase capacity limits for a variety of local industries. But in order for the next transition to happen, residents have to be "safe and smart," Chicago Department of Public Health Commissioner Dr. Allison Arwady said. It's important to remember that lots of safety guidelines aren't changing just yet, and that you'll still need to wear your mask indoors and for outdoor events regardless of whether you've been vaccinated. Stay safe and keep the faith, Chicago—we're closer than ever to an almost-normal summer.
Have a few minutes to share how much you love Chicago? Take the
 

Time Out Index survey

 

here!