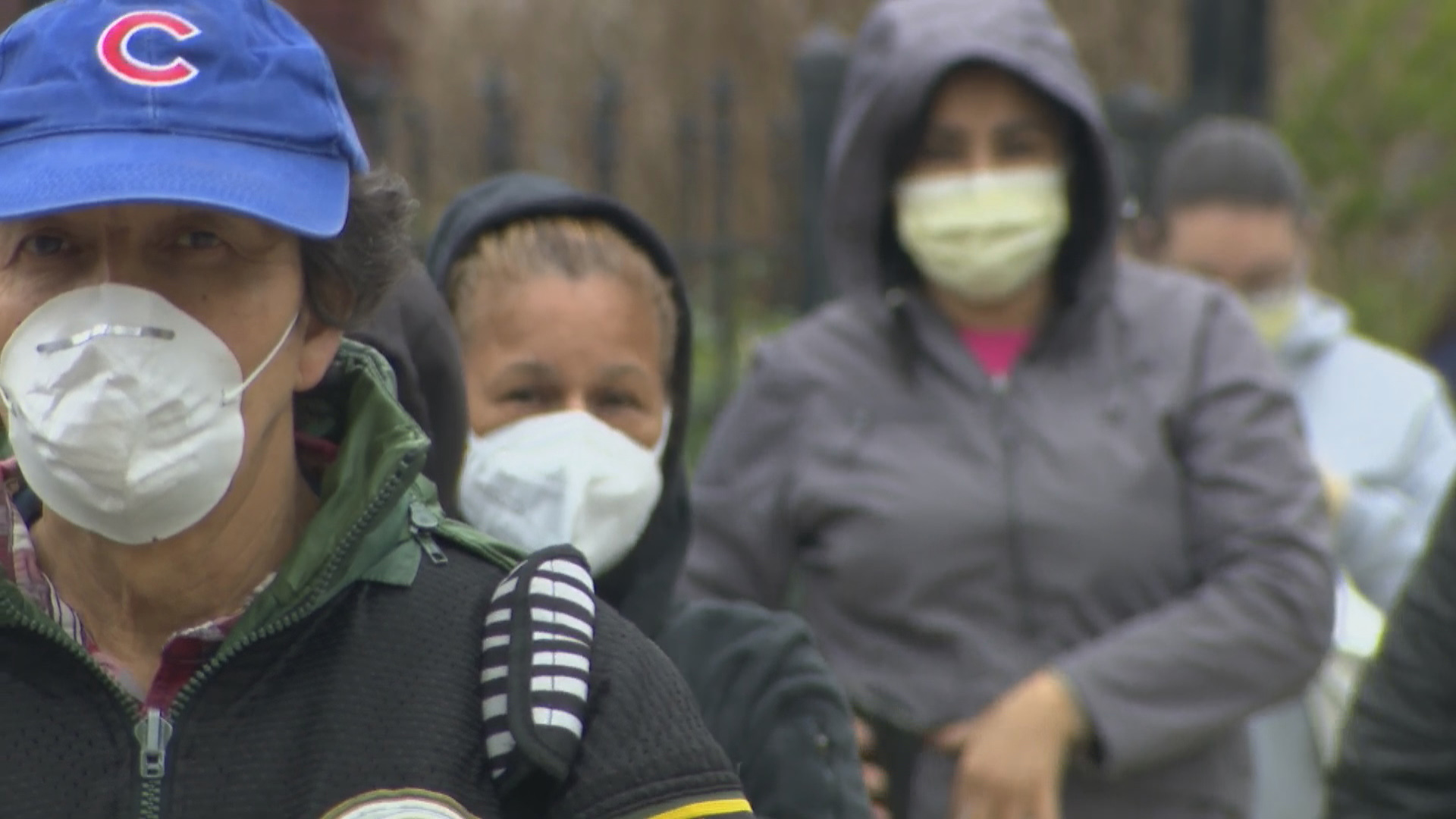 Chicago's Latino community has been especially affected by the events of the past year.
The coronavirus pandemic has disproportionately impacted Latino residents, and most recently, the community has faced the fatal police shootings of two young people: Adam Toledo and Anthony Alvarez.
This comes as some Mexican Chicagoans celebrate Cinco de Mayo, which commemorates Mexico's victory against the French during the 1862 Battle of Puebla.
"I think this day is really about remembering the struggles, the fight for justice, for freedom, for independence for people in Mexico. I think for me and especially for folks in this country, it's a day to celebrate Mexican heritage, which technically some of us do it all the time," said State Senator Celina Villanueva, whose district includes parts of Chicago's Southwest Side. "But especially in light of the pandemic, it's really important for us to take the moment to really think about the impact that the pandemic and other things have really had on our communities, not just Mexican, but Latino, Latinx communities in the state of Illinois."
Throughout the course of the pandemic, 10,242 Latino Illinois residents for every 100,000 Latino Illinois residents have contracted the coronavirus. That's compared to 6,460 white residents contracting the virus per 100,000 white residents, and 6,308 Black residents contracting the virus per 100,000 Black Illinois residents, as of March 31, 2021. 
"That's significantly higher than what it is for any other community in the state," said Sylvia Puente, executive director of the Latino Policy Forum. "And what we're beginning to see and hear about the impact of long-haulers, what we're beginning to see about the impact of COVID on deaths, because we also know Latinos of working age have the highest group of deaths, and what it means for literally what I continue to call an economic, a health care, an education tsunami for the Latino community."
Wednesday was the annual Latino Unity Day, which is organized by a variety of Latino-led nonprofits, including the Latino Policy Forum. Typically held in Springfield, this year's event was virtual amid the coronavirus pandemic. The event, which included Latino legislators, discussed a variety of issues impacting the state's Latino communities, including education, health, COVID-19 and redistricting.
Meanwhile, Latino leaders are calling for a foot pursuit moratorium after the fatal police shooting of Toledo and Alvarez.
"Issues of violence in Latino, Latinx communities on the Southwest Side and in Little Village have been in existence, and there have been organizations and community organizers who have been trying to do interventional work for a very long time," said Villanueva who is a Little Village resident. "Unfortunately, systemic issues and systemic disinvestment has led to obviously lack of grant funding or lack of opportunities for us to be able to bring those opportunities to our communities."
Villanueva said communities like Little Village need more investment, whether through state funding or other initiatives.
"Our communities are in desperate need of resources and that's what we need in order to break the cycles of poverty," Villanueva said.