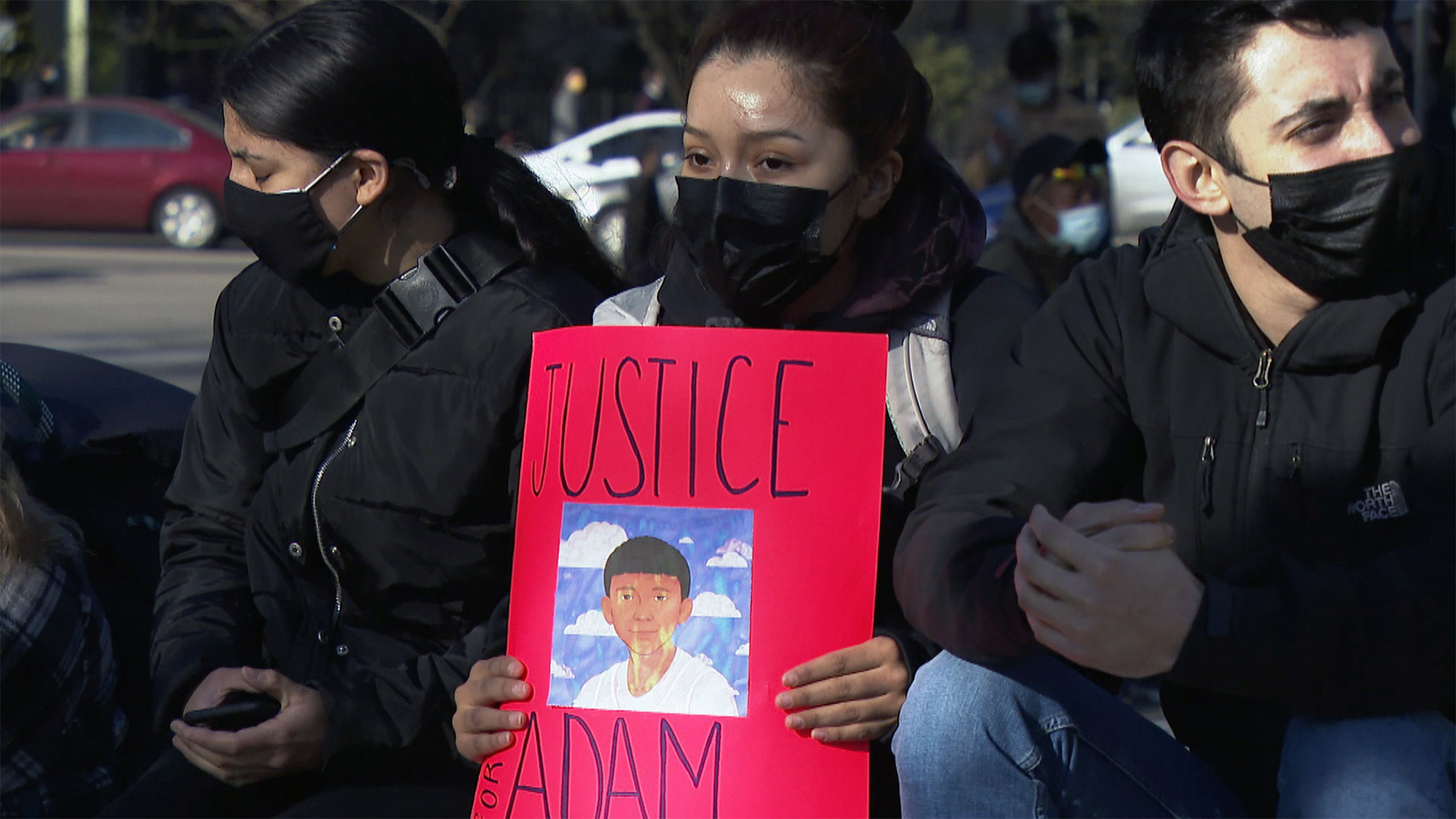 News of 13-year-old Adam Toledo's fatal shooting by Chicago police left many in the city's Latino community struggling to process yet another trauma in what has already been a difficult year.
Nestor Flores, director of behavioral health initiatives at Pilsen Wellness Center, says the reactions of the families his organization serves to the Toledo shooting "run the spectrum."
"It goes from shock to fear to ambivalence to 'we've seen this before.'  This is what our communities are usually like. Unfortunately, in our clinics, we obviously treat when it gets to the shock part with the fear part because it does lead to an increase in symptoms and anxiety, depression."
Health professionals are also warning that watching the police cam video of Toledo's death can be particularly damaging to the mental and emotional health of Latino youth.
"We really do recommend having honest conversations about [the video]," says Flores. "It's not so much that you could avoid watching it. It's more like …not being afraid of talking about it and then answering as many questions as the parent can possibly answer, but also being able to say…I don't have answers to, you know, the complexity of this."
Toledo was not the only young Latino lost in Little Village in recent weeks. 17-year-old Lydia Jimenez, who was shot and killed in Little Village on April 15, was a student at the alternative high school Latino Youth High School.
Latino Youth director of education James Hurlburt says that for the student body at the alternative high school, deaths like Jimenez's are unfortunately not an isolated occurrence – but because the school operates as a division of the Pilsen Wellness Center, mental health support can be supplied quickly.
"We have two therapists that are on site at our school every day that are able to provide mental health services in crisis care for our students. CPS also has a crisis team that will send out additional therapists that can work with students and faculty because it also hits our staff very hard too in these situations."
Hurlburt says the students he works with often have layers of stress and trauma that go unaddressed.
"It's not post traumatic, it's current, our students are under a lot of stress all the time, which affects their ability to perform…I feel that it's become normalized for a lot of our students. And I know one of the things that we try to do here at the schools is talk and explain that this isn't normal. It might unfortunately be normal in this particular situation this particular time, but it's something that you should not have to experience. It is something that is a tragedy and it is something that we can work together to address."
Flores urges all parents to keep a close eye for changes in their children's behavior, especially following traumatic events like the Toledo shooting – and to consider whether they, too, might benefit from counseling.
"We try to educate the community and parents on how to identify the first symptoms of depression, of anxiety, of a stress reaction. And so if they see any symptoms, any changes in behavior, any acting out, definitely counseling…is essential as an additional support to the young people, to the families, to the community."