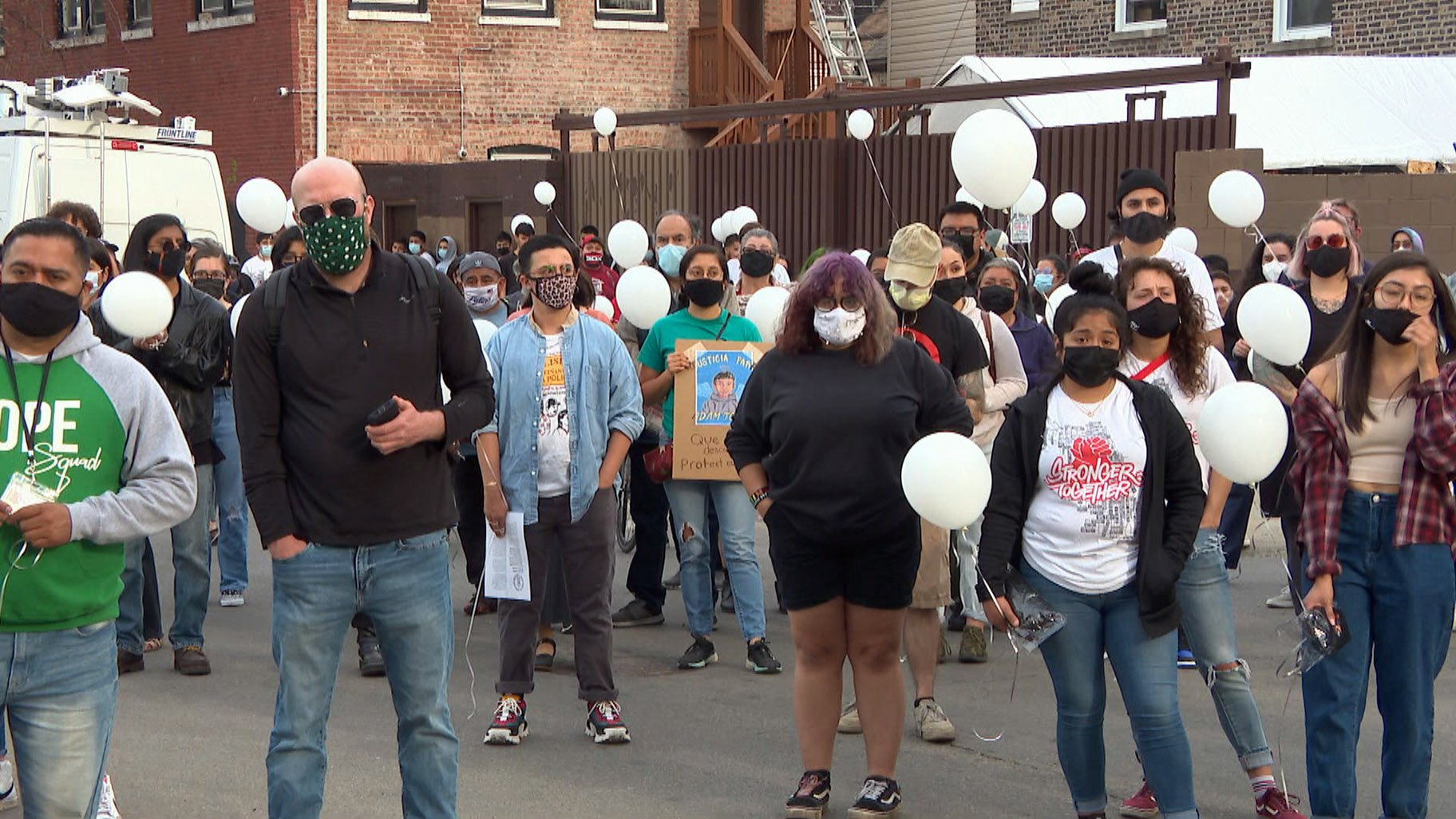 One year ago this week, two young Latinos were shot and killed by Chicago police officers, but who exactly was to blame for the deaths of 13-year-old Adam Toledo and 22-year-old Anthony Alvarez still divides Chicago's Latino communities. And in neighborhoods where violent crime is all too common, opinions on how police should operate in their communities are also far from united.
Youth documenter and Pilsen resident William Guerrero called the state's attorney's office decision to not press charges against the Chicago police officers who shot Toledo and Alvarez "disappointing."
"We just saw a human being killing another human being. There's no accountability whatsoever [for] these officers that shot and killed these two young people. It's very frustrating."
In the Toledo case, Guerrero said he doesn't believe shooting the 13-year-old was the officer's only option.
"There's a lot of things that could have happened, right? … he could have been tackled down, and if there was a need to use a gun, he could have been shot anywhere else, right? But the officer shot him in the chest."
Little Village Community Council lead organizer Graciela Garcia said that her organization is not looking to cast blame but seeks accountability.
"Our organization most definitely does not blame the police. In fact, we're not looking to blame anyone. We're looking to have solutions," said Garcia. "The real conversation (that) should be held is accountability from everyone. So, the police put in these policies, right?  And even when these policies are in place, police officers do not follow those policies, we have paid millions of dollars for those infractions that they do not follow."
Garcia sees communities starved of resources for generations as the true root of violence.
"Our community has generational trauma that our youth is experiencing right now and a large part of these violent acts that are being committed are because there is no resources for mental health for these individuals to heal," Garcia said. "Some of the reason that they're doing it is because the reality of this pain that's generational that exists in our community and that we live in a community that basically everyone suffers from PTSD. So they don't have the resources, they don't have the knowledge to heal and they express themselves in these violent acts of crime."
Retired Cicero police sergeant and Puerto Rican Police Association president Waldemar Cruz said while he agrees that resources in communities like Little Village are needed, police are not the problem.
"I grew up in the Humboldt Park, Logan Square areas … we had a lot of gangs, a lot of violence. And the problem is the six decades of gangs who are grooming young people. It's been generation after generation grooming young people to join gangs," Cruz said. "Is it a tragedy? Yes, that we lost the life of a young person. Is it a tragedy that we don't have mental health clinics open? Absolutely, but we cannot continue to blame the police. In the last year … there (were) 276 shooting victims under the age of 13. And we don't hear the public complaining about that. We don't hear the community activists saying that's an issue. It's always an issue when the police are called out to protect a society, to protect the public and they have to make split second decisions to save their lives or others."
>>>#ad: Don't Miss Today's BEST Amazon Deals!
Originally Appeared Here