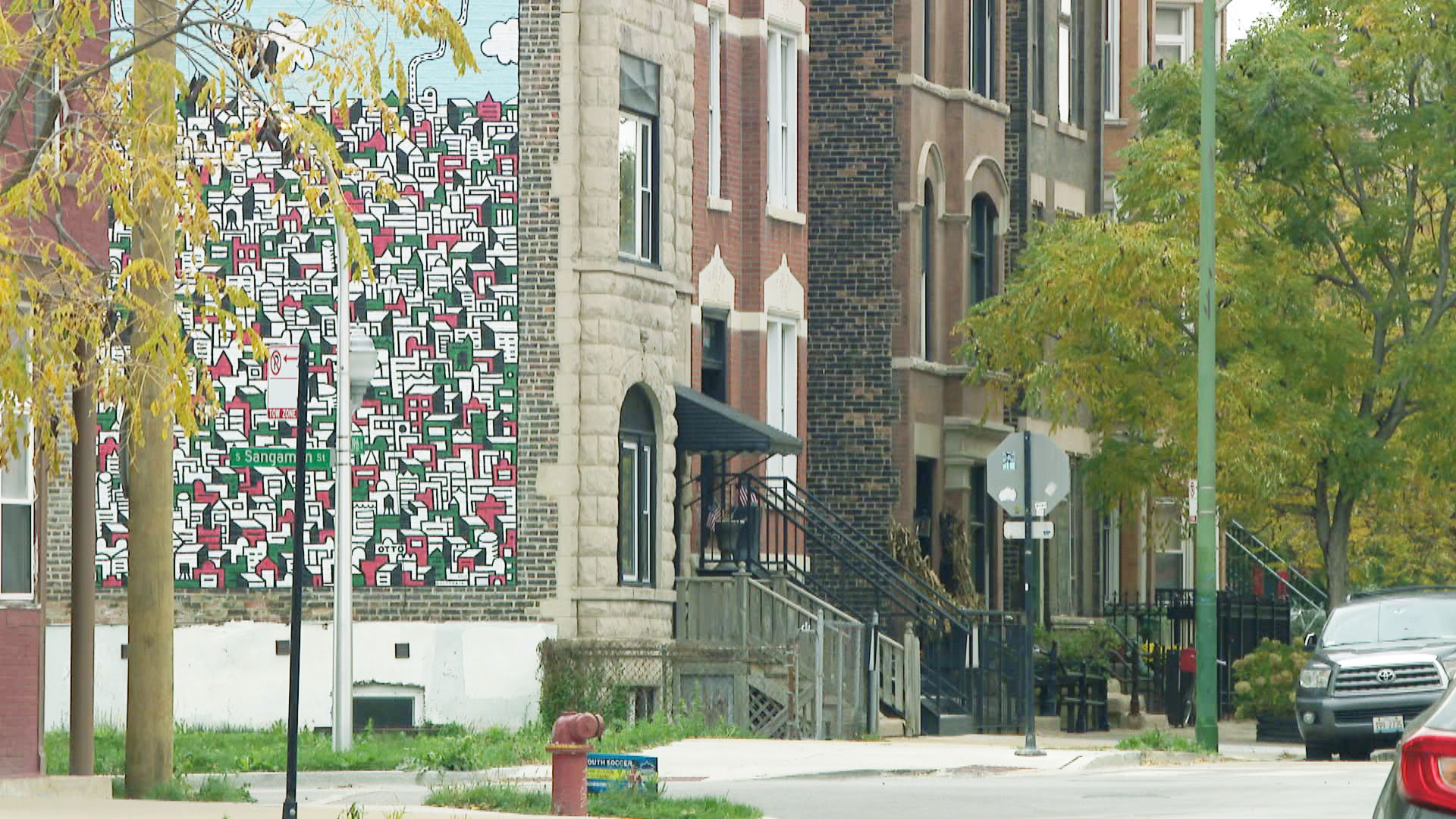 City council voted to extend an ordinance aimed at slowing gentrification and displacement in Pilsen and areas near the 606 trail. The 606-Pilsen Demolition Permit Surcharge Ordinance was extended to April 1, 2024. The measure imposes a fee of $15,000 or $5,000 per unit, whichever is greater, on permits for the demolition of buildings with residential units along the 606 trail and in Pilsen, one of the city's most in demand real estate markets. The money is set to go to the Chicago Community Land Trust to support affordable housing needs within these two areas.
City leaders say this ordinance, along with two other ordinances aimed at protecting existing multi-unit buildings, will reduce the displacement of low-to-moderate income residents and help maintain the neighborhood's character and affordability. But community leader and CEO of The Resurrection Project, Raul Raymundo says the fee needs to be higher.
"I think the ordinance has had limited successes. I think it's certainly (made) somebody think twice about demolition. I think the fee itself in my opinion is too low. I think the number of permits that have been requested for demolition is very minimum. So the fact that it got extended is a good idea because it will give us more time, more opportunities to really evaluate whether or not this is long-term of success, because in communities like Pilsen, you do want to avoid demolitions, in my opinion, at the expense of creating very high developments that are challenging and displacing families who have been here for a very long time," said Raymundo.
The demolition ordinance was approved Wednesday after passing through the Finance Committee Monday. During that meeting, Housing Commissioner Marissa Novara said the surcharge seemed to be working. Demolitions have declined 88% along the 606 trail and 25% in Pilsen from pre-pandemic levels.  The goal of the surcharge is to help preserve Pilsen's character and multi-unit buildings that are often more affordable than single-family homes.
 See: Effort to Extend Demolition Fee in Pilsen, Along 606 Trail Advances
"I think Pilsen's integrity is very important," said John Betancur, a UIC professor of urban planning and policy who studies gentrification in Pilsen, "I think that this penalty for demolition is too low. I think many developers can afford $5,000 per unit or $15,000.  It is the small developer that probably cannot afford that fee, but I think the gentrification should also cover the big developers."
Ald. Raymond Lopez (15th Ward) was the only person to vote against the surcharge during Monday's committee meeting.
"When you have individuals who have been in communities 20, 30, 40, 50 years, and decide to try to cash in on their equity, as is the tradition of owning a home and creating generational wealth, fees like this steals that equity from underneath them," said Lopez.
Jose Perez, a longtime Pilsen resident and owner of several properties in the neighborhood says he's OK with the fee if the funds end up back in the community but believes fees should be considered on a case-by-case basis.
"I mean if you own the property, you should be able to do whatever you feel is actually the best thing for you. I know that this is a community and I know that we're talking about neighborhoods where people live, especially in Pilsen, but people don't just buy properties because they want to live there. It's also an investment, so we have to treat it like it's a business itself. Now if we're trying to limit … where it stays more of a local neighborhood and everything like that, I understand the fee and maybe there should be levels (of fees)," Perez said.
Professor Betancur says it's all about finding a balance between maintaining affordability and building community wealth.
"I think everybody sees the war from their perspective, and their perspective is marked by their interests. I have to take into consideration that the majority of Pilsen residents rent, and I have to take into consideration that the majority of Pilsen is still low-income, and I think that you have to balance things and cannot sacrifice one to save another.  And in this case, you cannot sacrifice the homeowner to save the tenant and you cannot sacrifice the tenant to save the homeowner."
>>>#ad: Don't Miss Today's BEST Amazon Deals!
Originally Appeared Here