CHICAGO (CBS) – Chicago Public Schools and the Illinois High School Association are sorting out a brawl between two of Chicago's top high school football teams over the weekend.
Several players from Kenwood Academy and Morgan Park High School started fighting after the final whistle blew on Saturday in their game at Lane Stadium, 2601 W. Addison St.
It was the culmination of an ugly game in which several players and coaches were ejected for unsportsmanlike conduct.
As CBS 2's Charlie De Mar reported, coaches from both teams came out quickly and took responsibility for the incident – and even apologized.
The matchup was supposed to be one of the best games all season. But now, of course, the game is being remembered for all the wrong reasons. 
Punches flew and tempers flared as that final whistle blew. Several fights sparked across the field.
"They are trying to build a brand-new brand for the Chicago Public League, and unfortunately, you know, some things got out of hand," said student athlete advocate Joe Trost, "and that's not what you want with a new brand."
Trost said what happened Saturday is not isolated to Chicago Public Schools.
"So people will point to the standpoint of things happen in the community that were brought to the game," said Trost, "but this has been happening in the pros, It's been happening in the NCAA – and you know, as I mentioned earlier, it's been happening throughout the country."
Morgan Park coach Chris James tweeted in part, "We'll be better, because we're family & we all want to make a difference."
Corey Harris is in great condition! He got hurt during game play.
CPS coaches, referees, administration and leadership are all working together to prevent issues like the end of today's game from happening. We'll be better, because we're family & we all want to make a difference
— C.J. (@Chris_CJ_6) September 25, 2022
Kenwood Coach Sinque Turner apologize for his team – calling their actions "uncharacteristic."
On behalf of the entire Kenwood Academy football program I want to apologize to CPS sports administration, the entire Kenwood Community, Ms. Calloway and the Morgan Park football team for all the uncharacteristic behavior my team displayed during yesterday's football game.
— Coach Turner (@SinqueTurner) September 25, 2022
"From a coaching standpoint, you've got to praise them for coming out," Trost said. "From an adult standpoint; leadership standpoint, they know this wasn't right, and this can't happen – and this isn't what they want their programs to represent."
A game that was billed as two of the best city teams going head-to-head is now stained by what happened outside the hash marks.
"This is a massive teachable moment," Trost said. "Here's their primo football game of the year, and unfortunately instead of talking about the great athletes, we're talking about this moment – and that's an unfortunate thing for all of CPS."
The IHSA says it is working with both schools and CPS. The ejected players will be suspended for a minimum of one game — but more games can be tacked on depending on the circumstances.  
Charlie De Mar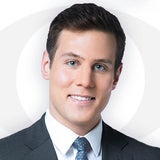 >>>#ad: Don't Miss Today's BEST Amazon Deals!
Originally Appeared Here