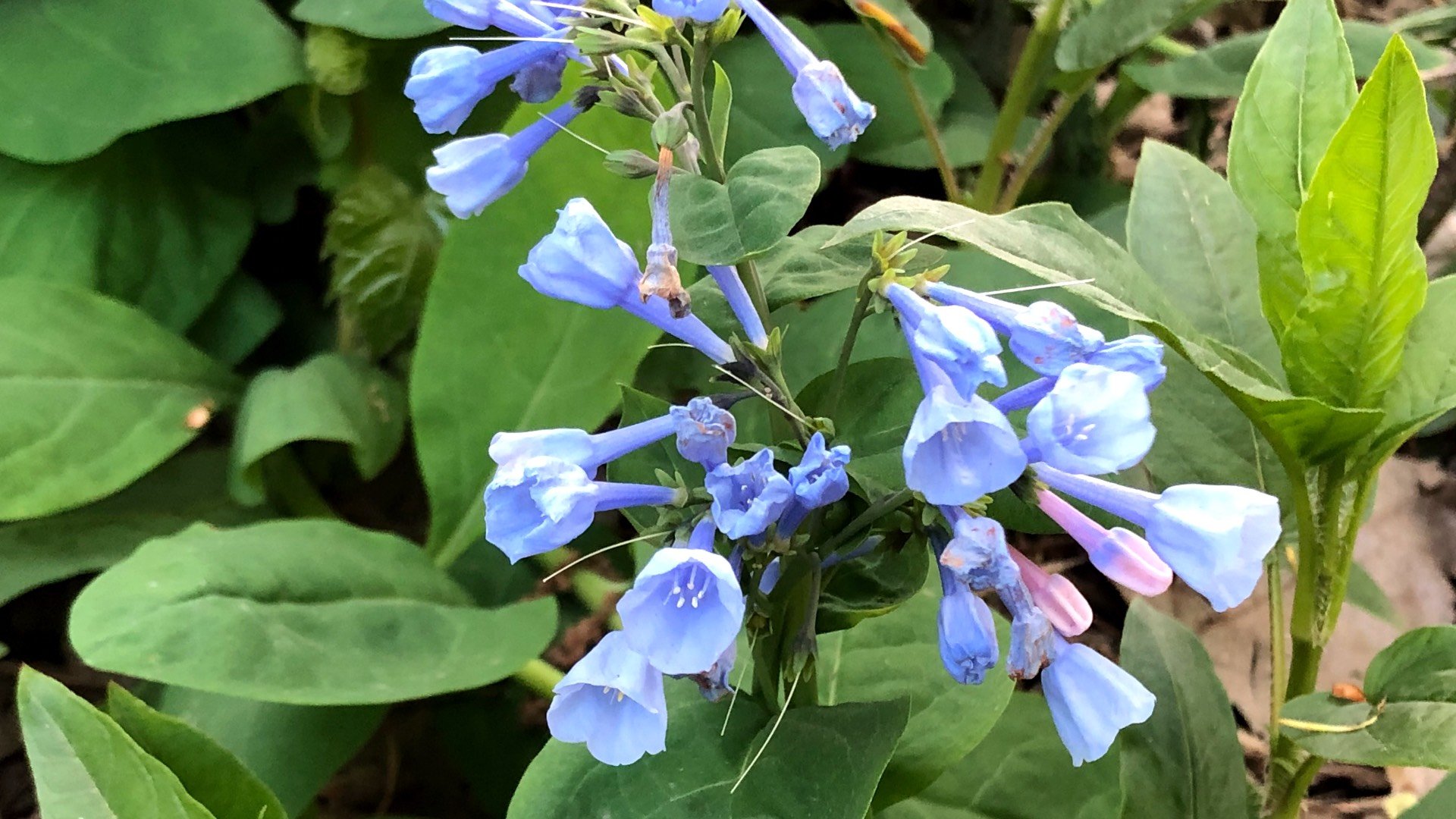 Virginia bluebells were among the species most commonly recorded by Chicagoans during the 2021 City Nature Challenge. (Patty Wetli / WTTW News)

From sightings of the hoary elfin butterfly to the Canada goose, Chicagoans notched a whopping 12,000 observations of plants, animals and fungi in the 2021 City Nature Challenge, which ran from April 30 to May 3.
The city's final results, released Monday, represented a sizable increase over 2020, with nearly double the number of participants and close to triple the observations.
Overall, Chicago just missed out on a top 20 finish, coming in 21st, well ahead of Moscow, Prague, London and Tokyo. Cape Town, South Africa, ran away with the competition, posting 71,000 observations, nearly twice that of the top U.S. competitor, the D.C. metro area, which managed 43,000 observations. 
The challenge was created in 2016 to document and celebrate the biodiversity found in cities around the world. More than 50,000 people took part globally, sharing upwards of 1 million observations of 45,000 species: 48% were plants, 29% were insects and 6% were birds.
The species most commonly recorded by Chicagoans included the prairie trillium, red-winged blackbird and common blue violet. Among the rarer findings: the American bladdernut (a large native shrub), the blue spotted salamander and the surprising discovery of a wayward broad-billed hummingbird. There were even a handful of humans included in the count. 
A wrap-up event, open to all, will be hosted at 6 p.m. Monday on Zoom. Advance registration is required.
Contact Patty Wetli: @pattywetli | (773) 509-5623 |  [email protected]