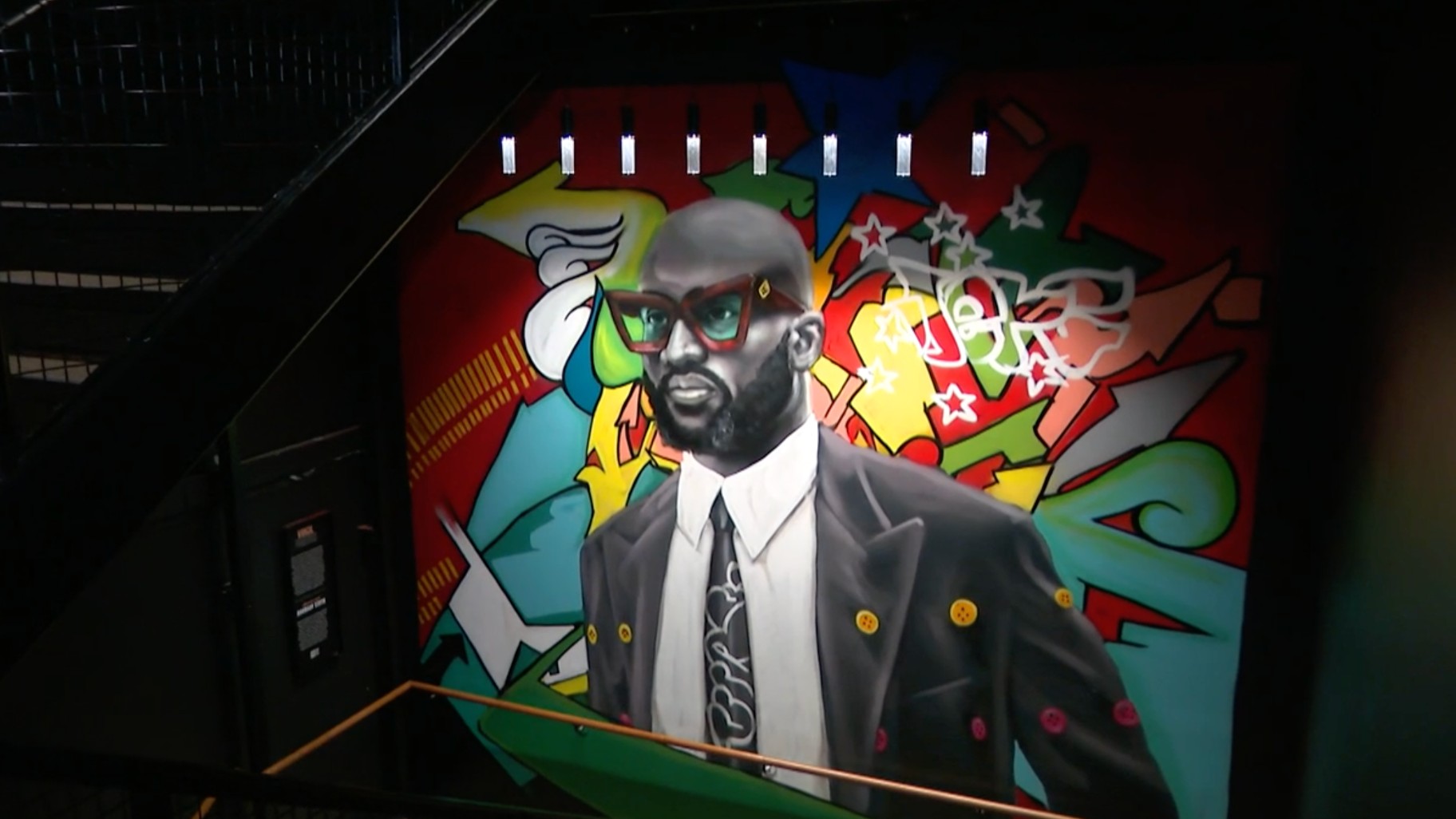 Chicago's first mural honoring the late fashion designer Virgil Abloh is now standing in the West Loop's Time Out Market. 
The work was curated by Levar Hoard of B_Line Projects, a local organization that works to reserve murals throughout the West Loop, and created by Rahmaan Statik. The mural uses several different graffiti styles, and Hoard says it not only reflects elements that inspired Abloh, but what he did creatively for the city. 
"Virgil set the foundation and opened a dialogue, and here we are talking about a style of art and period of culture and what was behind Virgil's designs and what made him such a good designer, right? Because it's not just about the superficial nature of fashion," Hoard said. "This was a modernization of Black culture and street style. So those were incredibly important lessons to offer to the future generations."
The Louis Vuitton artistic director, fashion designer and entrepreneur died late last year after a two year private battle with cancer.  You can visit that mural at Time Out Market in the city's West Loop neighborhood through the end of the year.
>>>#ad: Don't Miss Today's BEST Amazon Deals!
Originally Appeared Here