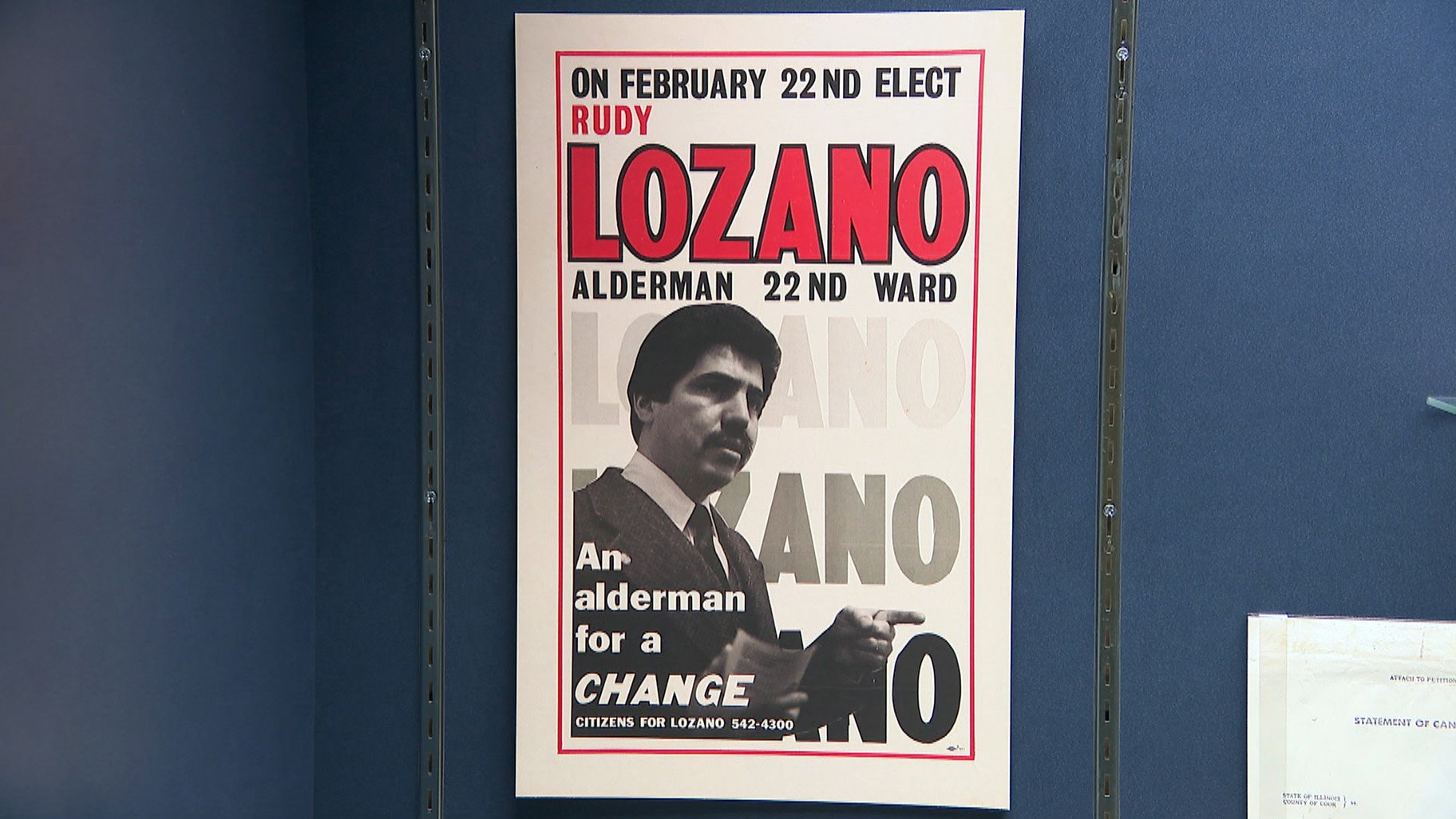 Rudy Lozano's life was cut short when he was murdered at 31 years old. But his legacy as an activist and community organizer shaped the lives of Chicago's Latino communities in ways that reverberate to this day.
Now Lozano's life is the subject of a new exhibit at UIC's Richard J. Daley Library. "A Search for Unity: Rudy Lozano and the Coalition Building in Chicago," brings together a collection of papers, photos, and other ephemera. UIC lecturer and the exhibit's curator, David Greenstein, says Lozano's story is integral to the story of Chicago's Latinos as they forged an identity in the city.
"The thing about his legacy is that you see a lot of growth from the movement that he started at that time. But then you also see, I think, a lot of the battles that he was struggling for are still the battles that are going on today in the city," Greenstein said.
The Texas-born Lozano moved to Chicago as a young child, and it was where his career as a labor and community organizer blossomed.
"His activism started when he was still in high school at Harrison Technical High School in South Lawndale," Greenstein said. "He became a labor organizer in the city, and he was really interested in bringing together different communities of people."
Among his actions as a labor organizer was a boycott of Tortilleria Del Rey products in support of unionizing its workers. He went on to run for alderman of the 22nd Ward in 1983. Though he lost that election, his efforts at Black-brown coalition building among the city's diverse electorate allowed another pivotal figure in Chicago politics get elected, Mayor Harold Washington.
The exhibit also features rare footage of Lozano speaking in public, giving visitors a glimpse at what might have been.
"We were able to digitize footage of him speaking at a May Day rally in 1979 and it's great because you can see him as this young dynamic speaker, and you can get a sense of the appeal that he would have had as an organizer and politician," said Greenstein.
The exhibit runs at the Daley Library through fall 2022.
>>>#ad: Don't Miss Today's BEST Amazon Deals!
Originally Appeared Here