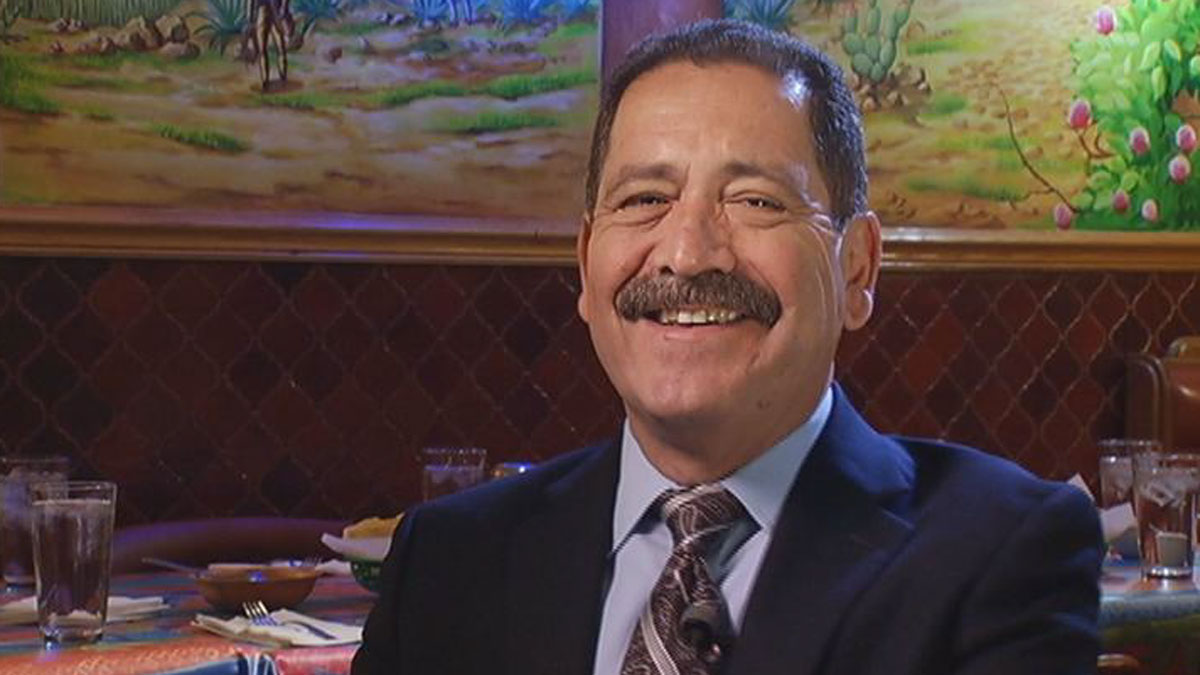 There are growing signs that Rep. Jesús "Chuy" García is getting closer to declaring he's running to be Chicago's next mayor.   
His team has released an internal campaign poll this week that shows him ahead of incumbent Mayor Lori Lightfoot in a head-to-head race, and there are hints García might choose an historic date in Chicago politics to announce his decision.
Before reaching that point, García is on the November ballot for reelection to Illinois' 4th district. With his election nearly a foregone conclusion, his inner circle suggests that if the House of Representatives flips in favor of the Republicans, García will opt to run for mayor.     
According to NBC 5 Political Reporter Mary Ann Ahern, García spent the day in closed-door meetings with his inner circle.  
The focus of discussion was likley internal poll numbers that show the candidate ahead in a projected runoff with Lightfoot. The poll showed García with the lead at 43%, while Lightfoot trails at 34%. Approximately 23% of voters were undecided in the poll.
Longtime García supporter Clem Balanoff notes the prospective candidate's team has already amended his campaign forms to indicate he's one step closer to an official run, and that volunteers are gathering signatures.  
"I think all signs are pointing towards a go," Balanoff said. "Certainly in the end, it will be up to him."   
Two days after this year's midterm election might be the day for a decision. Nov. 10 marks the same date 40 years ago that Harold Washington announced his historic run for mayor. García was part of the Washington coalition as he became the city's first Black mayor in 1983.
"That's one of the days I suspect will be considered," Balanoff said. "If he does make the announcement to officially enter the race, it's historic because of Harold Washington, but also historic because of Chuy's relationship to Harold Washington."
In 2015, when García ran against Rahm Emanuel, he had the support of the Chicago Teachers Union, but the CTU, along with the American Federation of Teachers and several other union groups, have already chosen candidate Brandon Johnson to endorse, pledging $1 million in support in the process.
"It's clear the city of Chicago, they're done with Lori Lightfoot, as they should be," Johnson said when he announced his run. "What they want is a leader like me that's going to unite the city." 
Lightfoot's campaign responded to the García poll release by touting her enthusiasm for another run at office.
"While some are still considering if they are up for the job, she is fully ready to take on the tough challenges ahead," the campaign said.
Still, the results of the poll have many insiders wondering if García is a shoe-in for a challenge to Lightfoot.
"(It) shows very clearly the only person who can beat Lori Lightfoot for sure is Chuy García," Balanoff said.
The Congressman is not the only one still mulling whether to run. Chicago Ald. Tom Tunney, who will not seek reelection to his post in 2023, is said to be meeting with advisers and weighing whether to announce he's going to join the crowded field.
>>>#ad: Don't Miss Today's BEST Amazon Deals!
Originally Appeared Here