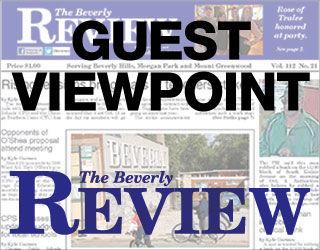 For nearly a year, I have been running into the reality of Chicago politics in our own neighborhood.
As a resident of Beverly/Morgan Park and the 19th Ward, I have made repeated requests to speak with a member of our ward's zoning advisory committee (ZAC) and have yet to meet with success.
As someone who values civic engagement, I have been looking for ways to meld my interest in land-use policy with involvement in my neighborhood. Unfortunately, responses to my persistent emails and phone calls to the office of 19th Ward Ald. Matt O'Shea have been alternatively vague and dismissive or nonexistent. Frustratingly, research into ZAC across the city has affirmed that my experience is not an isolated incident. 
What are ZAC, and why do they matter? Understanding a ZAC begins with dissecting aldermanic prerogative. As many Chicagoans will be quick to point out, aldermanic prerogative is the unwritten rule in Windy City politics that gives aldermen "veto power" over what gets built (and what doesn't) in their ward. 
ZAC have been employed to help further this centralization of aldermanic power while simultaneously giving aldermen cover. In my case, despite repeated inquiries, I have not been able to speak with anyone on the 19th Ward ZAC nor learn of a membership roster. It goes without saying that ZAC meetings are off limits to the public. 
In addition to the lack of transparency, ZAC are dangerous in their ability (disproportionately leveraged by aldermen over majority-white, low-poverty wards) to stymie development patterns that can lead to greater racial integration. Downzoning, landmarking and other land-use policies are often employed to create barriers to entering certain neighborhoods.
At times, the majority-white 19th Ward more closely resembles a fortress than a village in the city. Given the context of majority-black neighborhoods immediately adjacent to the 19th Ward, I believe the role our ZAC plays in walling off our corner of the city from the broader South Side cannot be ignored. 
I am calling upon our alderman to lead the charge in introducing greater transparency both locally and citywide (where there is a total lack of regulation surrounding ZAC). As we come off the heels of a renewed cry for racial justice in 2020, will you join me in advocating for a more transparent and just Chicago?
Editor's note: Scott Kibler, a Chicago transplant from Oregon, currently resides in Beverly/Morgan Park. He holds a master's degree in public health with a concentration in urban planning from the University of Minnesota and works in healthcare.