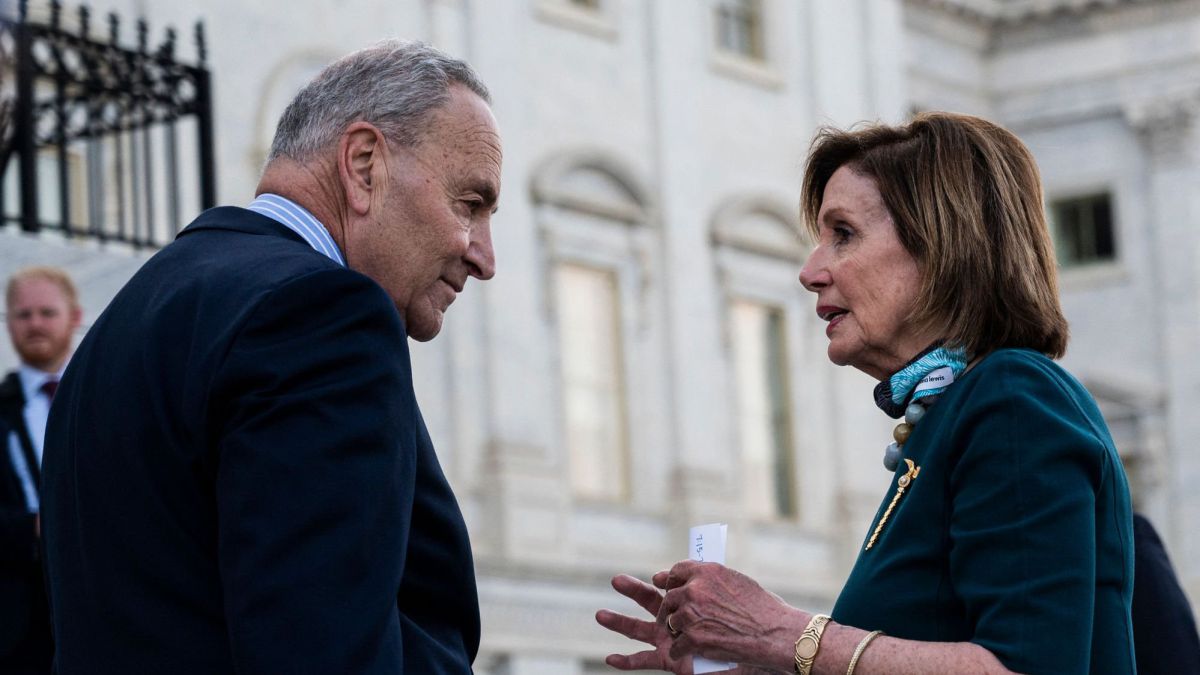 Many lessons have been learned from the covid-19 pandemic induced economic crisis. One that direct payments were beneficial to many American households and kept the economy from completely tanking. Another that our unemployment system is outdated for the 21st Century.
Congressional Democrats have been pushing the White House to extend stimulus checks and unemployment compensation programs until the end of the pandemic. President Biden hasn't spoken directly about where he stands only that he is open to ideas for how to move forward.
The chances of a fourth stimulus check for Americans still struggling looks slim with Democrats holding the narrowest of majorities in both chambers. Likewise extending federal unemployment benefits may be a lost cause in the current political and economic environment. However, Democratic lawmakers are looking at setting up programs that would provide relief without the need for legislative action should triggers be hit, thus sending out aid automatically.
"Families deserve certainty that they can put food on the table and keep a roof over their heads"
Since before the third stimulus check was sent out progressive lawmakers in Congress have been calling for recurring monetary relief for Americans. The legislators argue that Americans shouldn't be left dangling in the wind while political factions duke it out. Over 80 members of Congress have publicly signed onto letters urging the President Biden to support both recurring stimulus checks and automatically extended unemployment benefits.
In an open letter to the White House, senators referring to stimulus checks and the extended pandemic jobless benefits wrote "These two forms of payments are effective together…Unemployment insurance has replaced lost income for millions who have lost their jobs… Direct payments are crucial for supporting struggling families who aren't reached by unemployment insurance."
The two provisions have proved very popular among the American public and effective at alleviating hardship for those who have been struggling during the pandemic. These are two other reasons lawmakers are pushing for these so-called "automatic stabilizers" to become law.
Proposals in Congress for "automatic stabilizers"
Senators Bernie Sanders, Ed Markey and Kamala Harris, now Vice President, put forward a proposal last year that would send $2,000 per person, plus $2,000 per child, for up to $10,000 per month to families earning less than $100,000. Similar legislation was reintroduced this year by Representatives Pramila Jayapal and Rashida Tlaib in the House that would provide a fourth direct payment of $2,000, and then $1,000 recurring direct payments to Americans until the pandemic ends. The BOOST Act has nearly ten co-sponsors, including Representatives Alexandria Ocasio-Cortez and Ayanna Pressley.
Senators Ron Wyden and Michael Bennet have proposed a revamp of the unemployment system nationwide. Their proposal would modernize the benefits allowing those laid off to access jobless assistance more quickly doing away with the "waiting week," along with other measures to standardize the patchwork of unemployment insurance systems in each state.
The extended benefits program would be tied to "economic conditions on the ground." The Senators don't specify which economic indicators but the triggers could be unemployment surpassing a certain level, then winding down once again when employment recovers.
"We can't fail again to fix [our unemployment insurance system] in the wake of the second major economic crisis in 10 years," said Wyden. "A 21st century economy demands a 21st century safety net that supports workers who lose their jobs through no fault of their own."
"Automatic stabilizers" would be costly
President Biden hasn't weighed in directly on either proposal but his spokeswoman Jen Psaki said that Biden is "happy to hear from a range of ideas on what would be most effective and what's most important to the economy moving forward." But the cost of such programs would make them difficult to pass in a fractured Congress, especially with Republicans once again worried about the debt.
Bob Rubin and Joe Stiglitz found something they agree on. The deficit hawk and the dove favor automatic stabilizers to keep the economy in balance. https://t.co/3JW9roqWmv via @BW
— Bloomberg (@business) January 21, 2021
Although a bipartisan group of senators has reached agreement on a framework for moving forward on infrastructure it is less than half what the White House and progressives would like to see. "Automatic stabilizers" can be an effective tool during recessions but also quite costly according to the Congressional Budget Office.
Other problems that would weigh on any proposal for recurring direct payments or automatically extended benefits are wrongful payments and fraud. It's been reported that perhaps as much as half the pandemic unemployment compensation sent out was stolen through fraud. A report on the stimulus checks sent out found that over 4.4 million payments went to individuals who potentially didn't qualify for one, costing the government $5.5 billion dollars, according to the US Treasury.
>>>#ad: Don't Miss Today's BEST Amazon Deals!
Originally Appeared Here