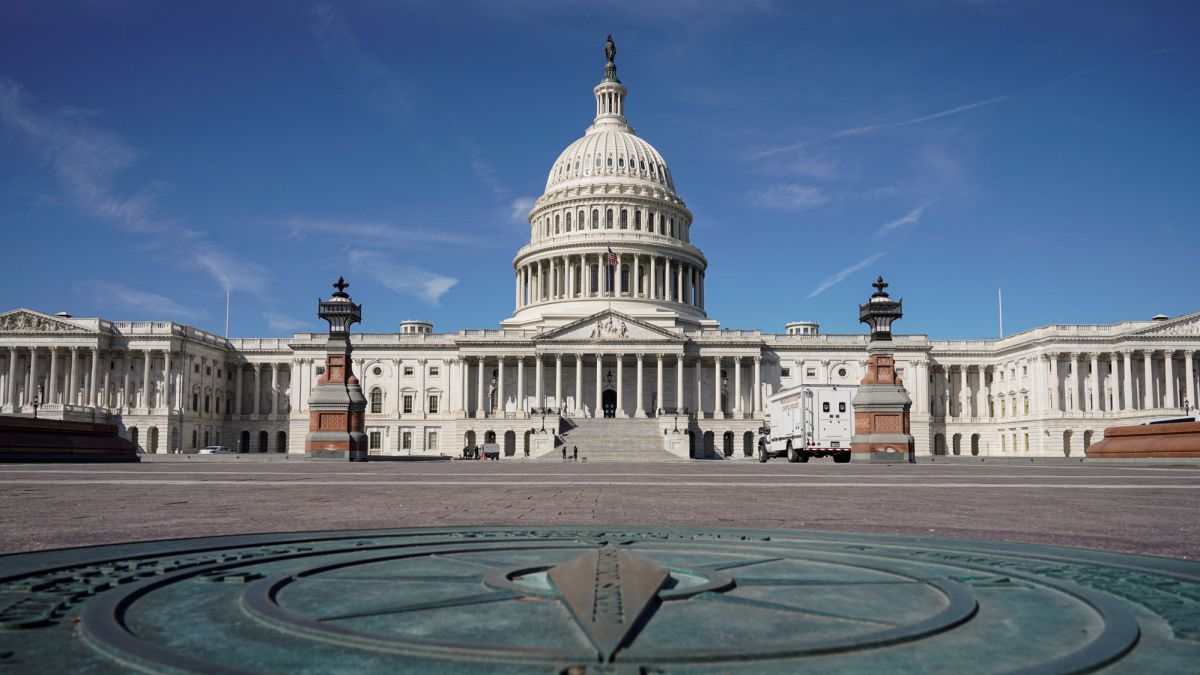 Congress has authorized three rounds of Economic Impact Payments to Americans alleviating the financial hardships endured during the pandemic. Although the first went out without much haggling, the later direct payments encountered more resistance over how much struggling Americans needed, who would get them and the overall price tag for future generations.
The three rounds of stimulus checks were signed off on by two different administrations, the first two under former President Trump and the latest $1,400 stimulus check in March by President Biden. Neither had qualms about the measure, in fact Trump caused a furor in his party when he said that the second payment wasn't enough nearly scuppering the drawn-out negotiations to fund the government and provide covid-19 relief that finally passed at the eleventh hour.
The Biden administration would like to focus on other priorities
President Biden has been fairly schtum on his position regarding a fourth stimulus check, if Congress were to pass one, preferring that both chambers focus on passing other priorities on his agenda. Jen Psaki, the White House press secretary said that Biden is "happy to hear from a range of ideas on what would be most effective and what's most important to the economy moving forward."
But went on to add: "But he's also proposed what he thinks is going to be the most effective for the short term for putting people back to work, to getting through this pivotal period of time, and also to making us more competitive over the long term."
Jen Psaki downplays the prospect of a 4th stimulus check, saying Biden has already proposed his best economic recovery plan https://t.co/q1XkOaQl1L
— Politics Insider (@PoliticsInsider) June 3, 2021
Yet it has been reported that White House staff have been given a presentation on "automatic stabilizers" or recurring payments should economic conditions worsen. With centrist Democrats, along with their Republican colleagues, fretting about the cost of more stimulus checks and their dissuasive effect of people seeking work, the President's full backing would be needed to keep the party in line. With the Senate split down the middle, just one dissenting Democratic senator would tank any bill containing more stimulus checks.
Past negotiations on stimulus checks varied in pace
Looking back at past negotiations that resulted in stimulus checks being sent out to Americans the urgency of the situation was the most determinant factor in how long it took. Congress and the White House acted swiftly to get the first round of stimulus checks passed with little resistance. The direct payments of up to $1,200 payments per adult began landing in accounts just a matter of weeks after the official start of the pandemic.
Although calls for more stimulus checks began almost immediately, Congress didn't get down to brass tacks until the summer. Those negotiations dragged out as a false sense of security gripped the nation despite a second covid-19 wave in the summer. The three-way negotiations between the White House, Congressional Democrats and Senate Republicans seemed to go in endless circles. Only when lawmakers' feet were to the fire with a government shutdown looming was there any meaningful momentum to get the job done.
The third stimulus check became part of the post-presidential campaign for control of the Senate. The $600 per adult and child was blasted by former President Trump as too little, and he called for $2,000. The Democrats and some Republicans ran with the ball, which in part helped push the two Democratic candidates in run-off races for the Senate over the finish line.
Joe Biden on Monday said $2,000 stimulus checks would be approved if Democrats win both seats in Georgia
"If you send Jon and the Reverend to Washington, those $2,000 checks will go out the door," Biden said.
— Jeff Stein (@JStein_WaPo) January 6, 2021
President Biden had made a promise to act quickly, but as well the clock was ticking toward a hard deadline of 14 March when enhanced unemployment benefits were due to expire. Congressional Democrats didn't wait for their GOP colleagues to come onboard using a parliamentary tool known as "budget reconciliation" allowing them to avoid a certain filibuster and pass the American Rescue Plan along party lines. Not a single Republican joined the Democrats.
How long would it take for a fourth stimulus check to reach Americans?
Despite the grief the Internal Revenue Service has gotten for delayed tax refunds, the overworked and understaffed agency has proven that it can get stimulus checks out with incredible speed, taking just a few weeks to get the vast majority of payments out in the latest round. The question of how long it would take is really with Congress.
Currently House committees are marking up legislation for the American Jobs Plan, President Biden's infrastructure proposal. Talks between the White House and Republicans have come to a stalemate after both sides moved their positions closer but the latest counteroffer from the GOP negotiators was underwhelming in the eyes of the Biden administration. President Biden wants to have a bill ready by July with or without Republicans, although he has said that he is committed to reaching a bipartisan deal.
He may have no choice with Joe Manchin stating his opposition to doing away with the filibuster and reticence toward using budget reconciliation to forego working across the aisle. The Senator from West Virginia was opposed to the third stimulus check until changes were made to target the payments more narrowly to those who needed it most.
If he and other centrists Democrats could be convinced to go along with including some form of stimulus check in the upcoming bill using budget reconciliation, the Democrats could pass the legislation in a matter of weeks. But that seems unlikely at best.
Congress will also be considering before the end of the year the White House's Budget for 2022 and his American Families Plan. The latter would include an extension of the 2021 Child Tax Credit, which will begin sending direct payments to eligible parents for each of their children starting 15 July. President Biden has called for the revamped tax credit to be extended until 2025. If nothing is done, the enhanced credit and payments that could cut childhood poverty in half will cease to exist.
With so much spending proposed, a fourth stimulus check, let alone recurring payments, might be a bridge too far.
>>>#ad: Don't Miss Today's BEST Amazon Deals!
Originally Appeared Here