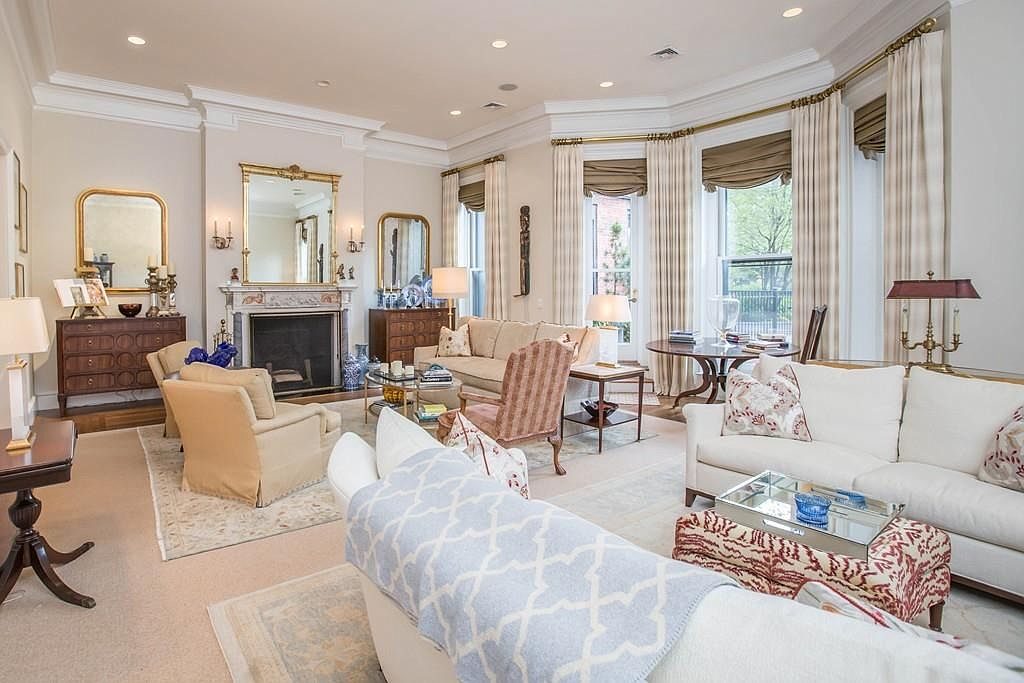 Check out which team is running to daylight in the real estate game.
While we wait to see Sunday which football team wins the season, here's a telling snapshot of how Atlanta and Boston match up when it comes to homes.
Atlanta, sometimes known as "Hotlanta" for its lively nightlife and steamy summer temperatures, is wide open down the middle of the field with housing affordability. Its homeowners spend 11.7 percent of their incomes on mortgages, and its renters spend 25.5 percent of their incomes on rents.
Although Bostonians spend a greater share of their incomes on housing — 21.3 percent for homeowners and 34.3 percent for renters — they muscle their way through with gorgeous, historical housing stock.
This Boston duplex, for example, is a touchdown for anyone who loves the charm of 1800s interiors. The price tag: $5.49 million.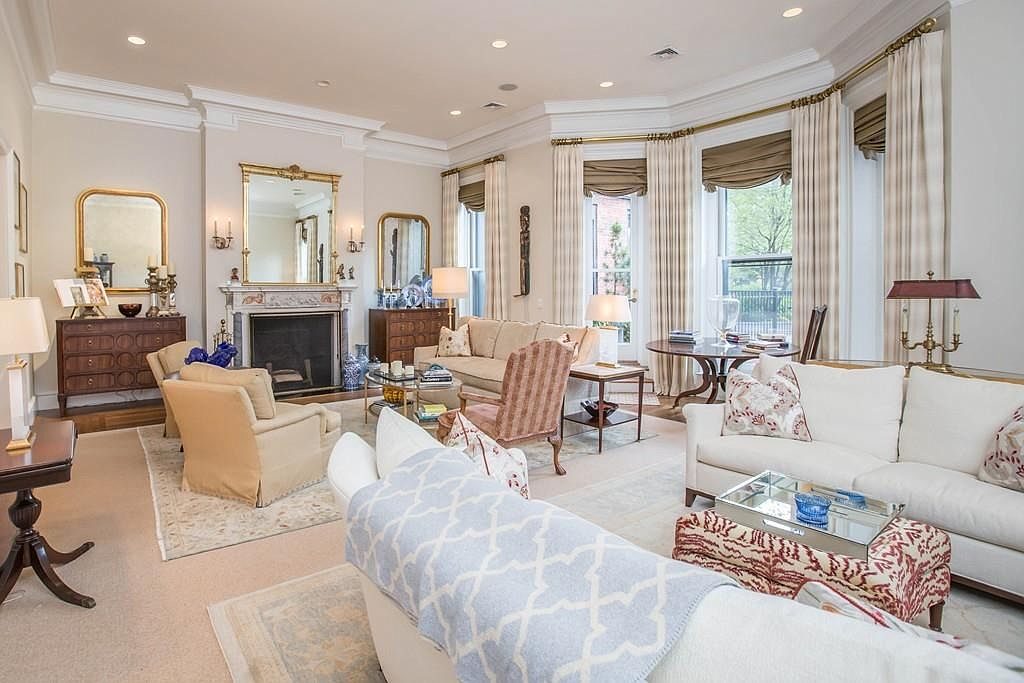 Photo from listing on Zillow.
Not to be outdone, Atlanta offers its share of gracious living. Here's a $3.2 million condo that's quite a catch. Built in 2008, it offers the high ceilings and detailed woodworking that call to mind an earlier time.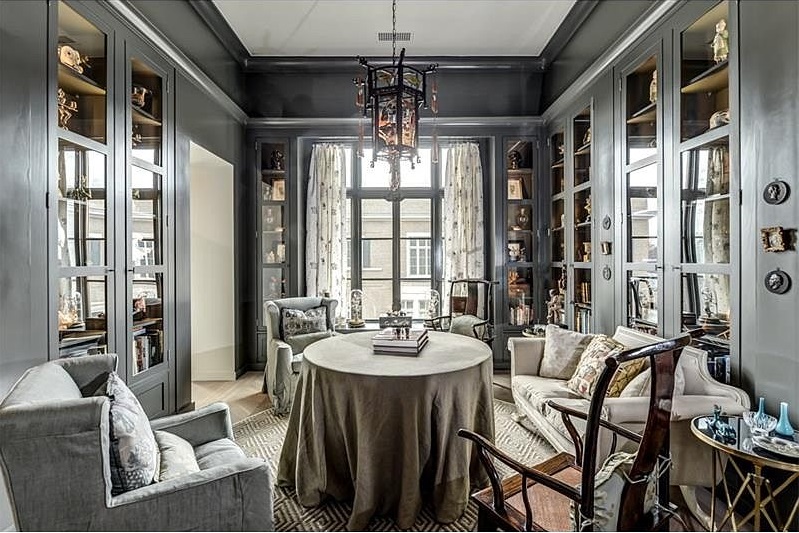 Photo from listing on Zillow.
Both these homes are well outside the median value in their metro areas, based on the Zillow Home Value Index. The median home value for the Boston metro area  (population 4.6 million) is $412,300, while the median for the Atlanta metro area (population 5.3 million) is $173,300.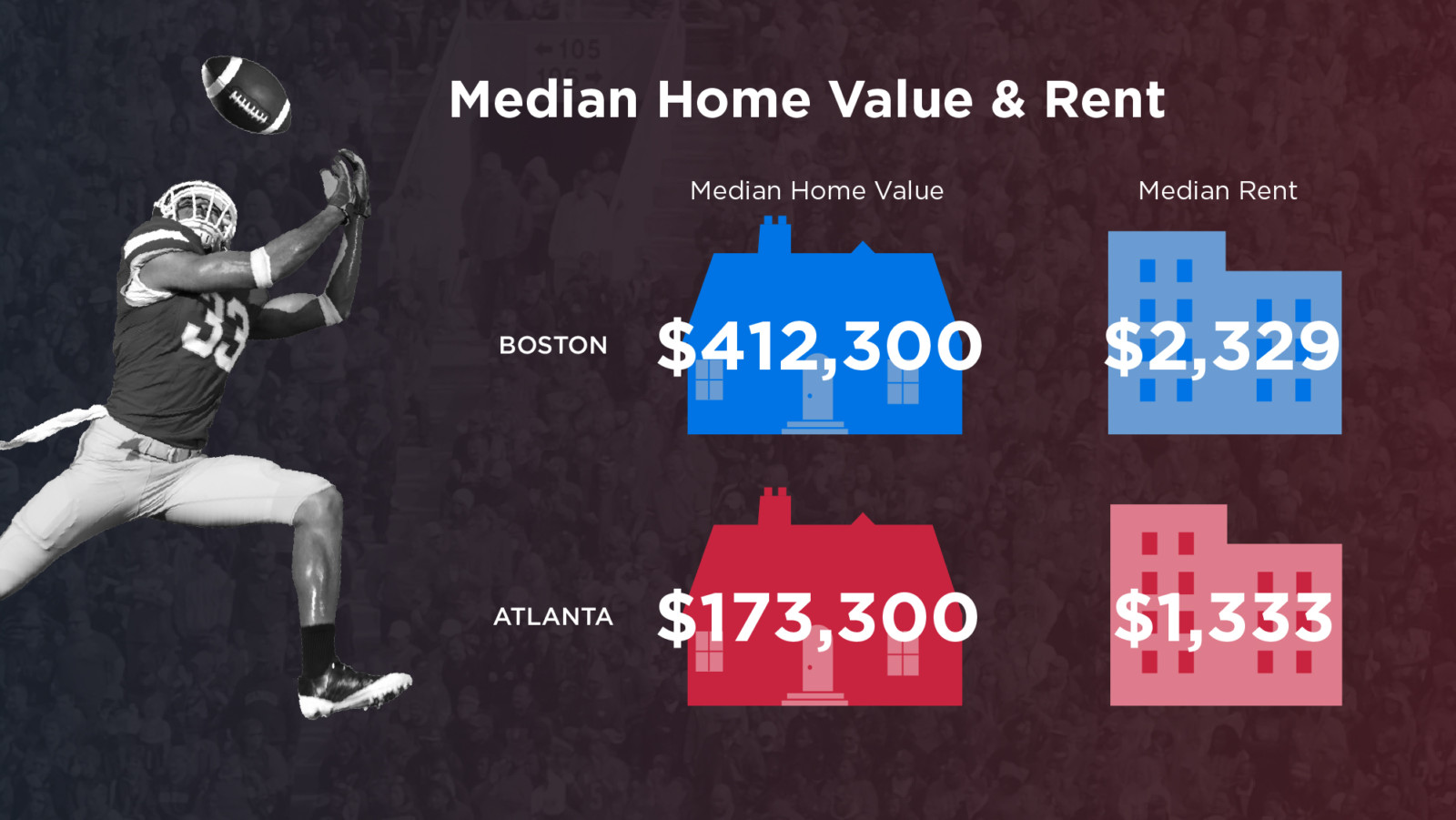 Rents are a different story. The median rent in Boston is $2,329 a month, compared with $1,333 a month in Atlanta.
Here's a 1-bedroom apartment in Boston with 11-foot ceilings and a rooftop pool for $2,300 a month:
Photo from listing on Zillow.
And here's a $1,350 a month 1-bedroom apartment in Atlanta that's near downtown and offers a community pool: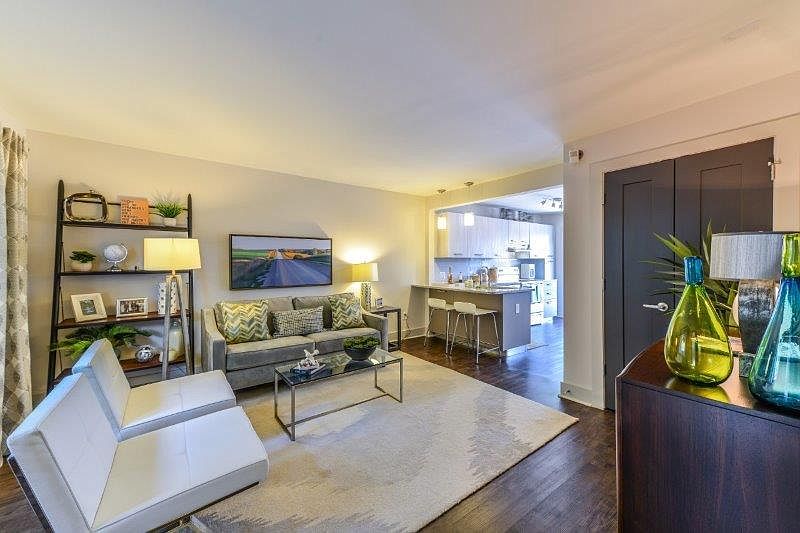 Photo from listing on Zillow.
Whether the Falcons or the Patriots win on Sunday, both metros come out winners in the housing arena.
Related:
>>>#ad: Don't Miss Today's BEST Amazon Deals!
Originally Appeared Here