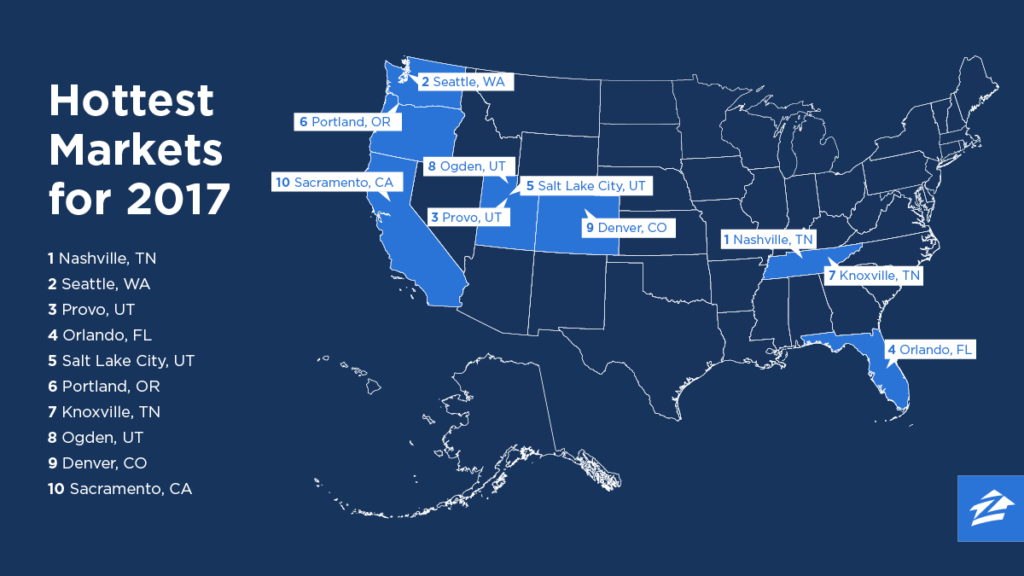 Bring your banjo and a thirst for strong home value growth.
In the same year renting becomes more affordable and the homeownership rate bounces back from historical lows, the country's housing market superstar will be — drumroll, please — Nashville!
Music City has moved beyond its country roots to become a fast-growing economy with employment by the healthcare industry and big corporate names including Nissan, Randstad and Kroger — plus the popular chain of diners, Shoney's.
Home appreciation is expected to rocket in Nashville this year by 4.3 percent, while incomes recently grew by 1.1 percent and unemployment is a healthy 4 percent.
Nashville is followed in housing market hotness by Seattle; Provo, UT; and Orlando on Zillow's list of hottest markets for 2017.
"These hot markets are experiencing change as more people discover them," said Zillow Chief Economist Svenja Gudell.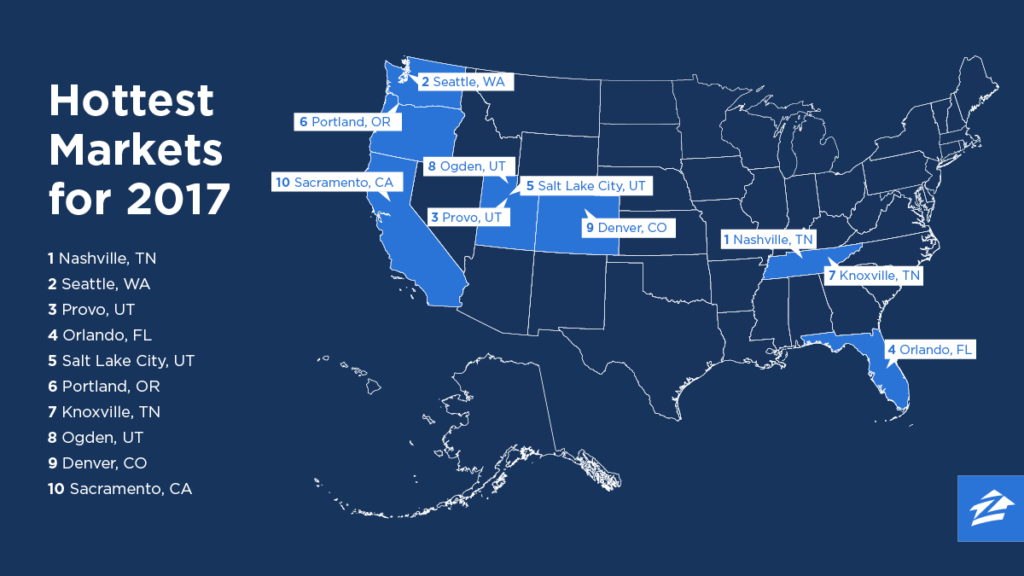 Zillow's economic predictions for 2017 include a warning about a possible worsening of labor shortages for new construction if President-elect Trump follows through on his hard-line stances on immigration and immigrant labor.
Other predictions for the year ahead:
Cities will focus on denser development of smaller homes near public transit and urban centers.
More millennials, who made up more than half of first-time buyers in 2016, will become homeowners this year, increasing the racial and ethnic diversity of homeowners overall.
Rental affordability will improve as incomes rise and escalating rents slow.
The share of people driving to work will increase for the first time in a decade, as homeowners move into the suburbs for more affordable housing.
For more insights into U.S. real estate and rentals, check out the Zillow Group Report on Consumer Housing Trends.
Related:
>>>#ad: Don't Miss Today's BEST Amazon Deals!
Originally Appeared Here